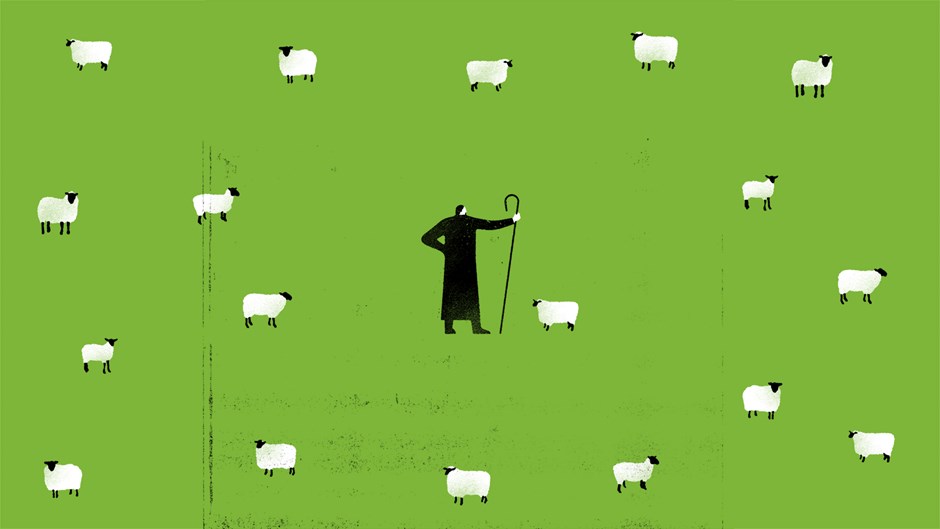 Image: Heads of State
The largest mission field in Western Europe isn't self-identifying atheists or Muslim immigrants; it's people who call themselves Christians but exhibit few, if any, signs of faith.
Non-practicing Christians, which a Pew Research Center report defines as those who identify with Christianity but rarely or never attend church services, make up the biggest segment of the region's population.
According to the report, 46 percent of Western Europeans are non-practicing Christians, 18 percent are regular church attendees, 24 percent are religiously unaffiliated, and 5 percent follow other faiths.
Despite their increasing secularism, Europeans still tend to identify with religious labels—if not their more orthodox beliefs.
The region's non-practicing Christians outnumber church-attending believers in every Western European country except Italy, Pew reports. They rarely or never attend worship services, generally don't believe in God as described in the Bible (67%), and don't hold to historic positions on social issues: 85% favor legal abortion (compared to 52% of church-attending Christians) and 80% favor same-sex marriage (compared to 58% of church attendees).
Over the course of a single generation, the number of Western Europeans without a Christian background has skyrocketed, said Evert Van de Poll, professor of religious studies and missiology at the Evangelical Theological Faculty in Leuven, Belgium. In his home country of the Netherlands, the number of unaffiliated Dutch (48%) has tripled since he was a boy. At the same time, the "Christian" label has increasingly become more a cultural signifier than a statement of faith and practice.
With the Christian landscape evolving (or, by many measures, devolving) so rapidly in the region, defining "non-practicing," or "nominal," Christianity becomes tricky.
"The 'nominal' Christian does not exist," said Van de Poll. "There are many types of nominality depending on the parameter you use."
Some have had negative experiences with the church, Van de Poll said. Others haven't but were raised to call themselves "Christians" with little awareness of what that means.
"We have to listen to people and find out where the bridges are and where the barriers are," Van de Poll said. "There is not one clear-cut approach because there is not one typical nominal Christian."
Van de Poll and other theologians, social scientists, and practitioners from around the world gathered in Rome in March to issue the Lausanne Movement's Statement on Nominal Christianity, calling for "profound reflection and determined action to seek and save the missing millions."
From a missiological standpoint, the statement reads, "nominal Christianity is more of a problem when Christianity finds itself in a dominant or majority situation, especially when Christian faith so shapes culture that there is a confusion about the nature of one's identity."
The Lausanne statement notes that nominalism is a problem in "every congregation, … every theological stream, every generation." But it is especially the case in Western Europe, where for centuries people were "born into" religion. Pew found that across 15 countries, a median of 91% of the population said they had been baptized (81% said they were raised Christian, and 71% currently identify as Christian).
The Pew study concentrates on church attendance, but being a Christian entails much more than that. Ultimately, evangelism comes down not to what people call themselves or finding their way to the pews on Sunday morning but to a saving faith in Jesus Christ.
"For evangelical evangelism, the difference between nominal church members and official non-Christians does not matter so much, as it does not tell what people believe," said Thomas Schirrmacher, president of Martin Bucer European School of Theology and Research Institutes. Evangelism that aims at the non-practicing is not terribly different than evangelism focused on atheists, he said.
But missions aimed at the non-practicing are rarely programmatic. They're very unlike missions among Muslim migrants in Western Europe, which have blossomed since the 2015 surge of incoming asylum-seekers and have produced numerous migrant-focused churches, often accompanied by humanitarian aid efforts. Pew estimates that between 2010 and 2016, 160,000 more Europeans switched from Islam to another religion (or to no religion) than became Muslim from some other religion or no religion.
"There is no special strategy or method for nominal Christians for the simple reason that, from an evangelical point of view, anybody who has not made a personal commitment of faith needs to be evangelized," Van de Poll said. Most of that evangelism happens among people who have some concept of biblical faith but don't live it out. Evangelical Christians' work in Western Europe, Van de Poll said, is largely a "revitalization of dormant faith."
While there are few evangelistic projects aimed at the region's non-practicing Christians, some, like Alpha courses, have proven popular and effective, especially in predominantly Catholic countries. According to Van de Poll, "people who respond to evangelical messages and activities are people who have already some acquaintance with Christian faith, Christian language, Christian practice. For people who are completely unacquainted with that, it's not so easy."
"Reaching out to nominal and non-practicing Christians, or those who have turned their back to Christianity, remains a challenge," said Frank Hinkelmann, president of the European Evangelical Alliance, "as many people believe they know Christianity, while in reality they only know a kind of Christendom."
Hinkelmann, who lives in Austria, said Western Europeans are more open to non-Europeans sharing the gospel with them than their own countrymen, seeing them as more authentic. He also points to increased interest in spirituality generally, which "might be a door-opener" among those who have rejected the church or traditional beliefs.
Hinkelmann adds that evangelicals sometimes have difficulty reaching out to cultural Christians because "evangelicals have often disconnected culturally with them and don't understand where people are at."
Evi Rodemann, who works on the Lausanne Movement's Younger Leaders Generation team in Germany, said there isn't enough emphasis on reigniting faith that has fizzled. With little follow-up from church leaders and a view of discipleship as "a program instead of a lifelong journey" among nominal Christians, revitalization is tough.
That's why church planting is so important, she said. "If we find creative ways of engaging the non-practicing, we will also have the chance of winning them back."
She wants to see a church that "is not perceived as an old Titanic, but a small vessel, flexible, that cares about the world, environment, social justice. The church needs to regain trust."
Griffin Paul Jackson is a writer in Chicago.
Have something to say about this topic? Let us know here.
Have something to add about this? See something we missed? Share your feedback here.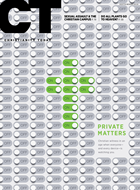 This article is from the September 2018 issue.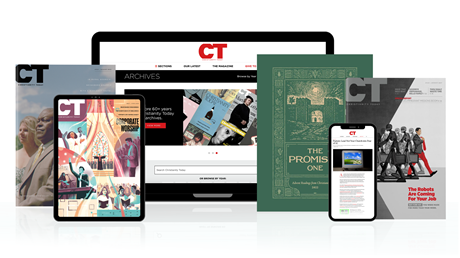 Subscribe to Christianity Today and get access to this article plus 65+ years of archives.
Home delivery of CT magazine
Complete access to articles on ChristianityToday.com
Over 120 years of magazine archives plus full access to all of CT's online archives
Subscribe Now
Europe's Big Mission Field: Nominals
Europe's Big Mission Field: Nominals