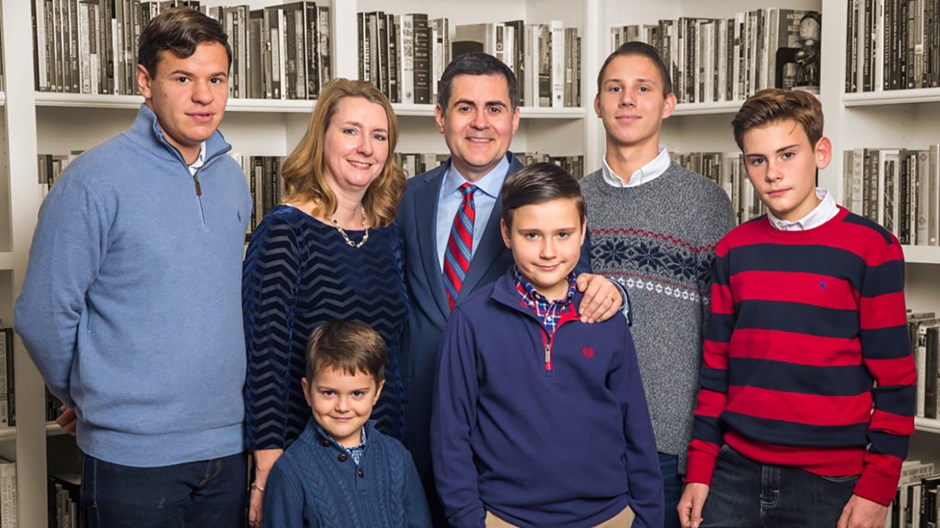 Image: Courtesy of Ethics & Religious Liberty Commission
As a husband and father of five boys, Russell Moore, president of the Ethics and Religious Liberty Commission of the Southern Baptist Convention, is a bona fide family man. His latest book, The Storm-Tossed Family: How the Cross Reshapes the Home, offers a biblical vision for family that bears Christian witness in the world. Writer Jen Pollock Michel spoke with Moore about the promise and peril of family life.
Compared to previous generations, what new anxieties and challenges do today's families experience?
Twenty or thirty years ago, many Christians worried almost exclusively about ways to protect the institutions of marriage and family from outside cultural forces like television or the sexual revolution. That anxiety is still present, but I find the biggest problem today is two-sided. First, we idealize family. Many Christians expect a family life that's tranquil and idyllic; when they encounter struggles, it throws them off.
But at the same time we idealize family, we also diminish it. You see this in our habit of equating family with the nuclear family as if it were simply Mom, Dad, and the kids in a minivan. But everyone is facing family issues. The single Christian is not someone who doesn't deal with family. We are all sons and daughters, and even those who don't know their parents feel that absence acutely. And as Christians, we're all part of the family of God's people.
You write, "The kingdom is first; the family is not." How does this help reshape our common perspective on the family?
When we value the family above God's kingdom, we actually end up destroying what we think we're upholding. If kingdom comes first, this reveals why the family matters. Family isn't simply a Darwinian mechanism for propagating the species or maintaining social order. It points to something beyond itself, to the kingdom of God in Jesus Christ.
Often, while talking to people who are living together unmarried, I've expected to hear them dismiss marriage and family as passé. Instead, they tend to idealize it as something that can make them feel complete. That mentality can easily bleed over into Christians as well.
For a long time, family was a way to find common ground with unbelievers who did not share our theological commitments. Churches knew their neighbors weren't arguing about justification by faith, but they cared about creating healthy marriages and parenting well-behaved children. We can connect with people on those terms. But we need to make sure we're echoing the Bible and saying, "Yes, you're right to be concerned about family health. But you need to see the ultimate reason this matters."
Few Christian books I've read on the family make as much of spiritual warfare as yours. Why do you emphasize this topic?
I don't think it's accidental that Scripture often presents family topics within the context of spiritual warfare. That's one reason we shouldn't be discouraged when we're facing difficult issues within the family. There's something more than behavioral techniques involved in all of these discussions.
As Christians, we believe that there are unseen forces in the universe seeking our harm and that these principalities and powers primarily lash out at the gospel of Jesus Christ. The family is meant to be a picture of that gospel, and it's a constant struggle to preserve that picture. One reason I wrote this book is because I was spending a lot of time coaching parents through the unique risks and struggles that come with adoption. I tell people about these difficulties ahead of time as a way of encouraging them that pressing onward is worth it. In different ways, this is true in every area of family relationship.
Is there a reason you mostly avoid addressing the changing cultural and political norms around marriage?
This book is directed specifically toward the church, not toward the outside culture. One of the most important aspects of our mission to the outside culture is to conserve and display a Christian vision of family. That means creating genuine family within the church and also modeling families that are shaped in the form of the Cross. Our primary problem is not what is happening outside us but what is happening within us.
When the apostle Paul gives instructions on some aspect of family life, whether that's singleness, marriage, or parenting, he's always focused on how Jesus is shaping and forming his church. Did ancient Roman culture affect the way the Christians saw family? Yes. Does contemporary culture affect the way we see family? Yes. That's why we have to start with the Bible and what it teaches, to challenge the assumptions we absorb from the surrounding culture.
What would it mean for the church to radically live out a vision of being God's family?
The starting point is to stop seeing the church as a voluntary organization full of isolated families who drive their minivans together once a week. Instead, we should see the family imagery in Scripture as more than mere imagery. As part of God's family, we really are brothers and sisters, not just friends or co-laborers. Again, the realization came from some frustrations I had while adopting. People would ask, "Are they brothers?" And I'd explain that adoption really forms a family. They are brothers now. We are a family now.
Seeing the church as a family challenges the way we gather in groups of similar people that would exist even if Jesus were still dead. Ideally, we'd gather with people from very different backgrounds, who are nonetheless committed to stepping into the lives and traumas of others within the body.
Is there a bigger story of "family" and "home" that the gospel tells?
We are all restlessly searching for home. That's why Scripture uses the language of pilgrim and wayfarer so often. One of our great difficulties is thinking we'll find a permanent home somewhere this side of the kingdom of God. I know single Christians who feel a sense of longing and think that longing will be resolved once they're married. Or infertile Christians—as I once was—longing for children and thinking that once children come along, the restlessness will disappear. Even worse, I'll meet married people who assume that their restlessness means they should find another soulmate.
But the restlessness and longing that God has put in our hearts never get resolved this side of the kingdom. Just as Jesus says you must lose your life if you would gain it, if we are to find peace, we must learn to live with restlessness and see it as something that points us beyond our temporal circumstances.
Is there anything else we should know about the book?
The book came about from having a thousand conversations with people in various states of trouble—some in mild malaise, some in genuine crisis—and seeing a common thread underneath all that. It also drew from my own experience confronting my sinfulness and egoism as a husband, father, son, and churchman.
I have a friend who told me that he knew parenting would be humbling, but he didn't know it would be humiliating. Every aspect of family—being a child, parenting a child, or dealing with aging parents—is ultimately humiliating. But that's not all bad news. Baptism is humiliating. We are crucified and buried with Christ before being raised with Christ. The humiliation doesn't negate the goodness of the family. The humiliation shows us that on our own, without God's grace, we're not up to the task.
Learn something new from this interview? Did we miss something? Let us know here.
Have something to add about this? See something we missed? Share your feedback here.
The Storm-Tossed Family: How the Cross Reshapes the Home
B&H Books
2018-09-15
320 pp., 14.92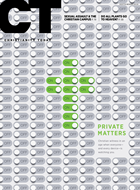 This article is from the September 2018 issue.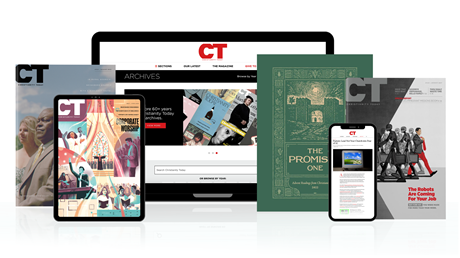 Annual & Monthly subscriptions available.
Print & Digital Issues of CT magazine
Complete access to every article on ChristianityToday.com
Unlimited access to 65+ years of CT's online archives
Member-only special issues
Subscribe
Russell Moore: Family Life Isn't Just Humbling—It's Humiliating
Russell Moore: Family Life Isn't Just Humbling—It's Humiliating