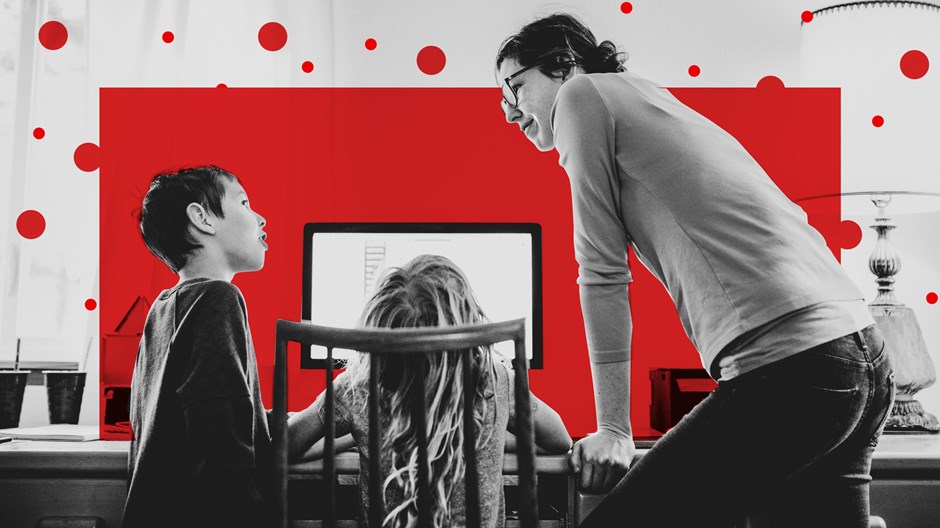 Image: Illustration by Rick Szuecs / Source Image: RyanJLane / Getty
Parents across the nation abruptly became de facto home educators this spring, when the coronavirus pandemic disrupted school-as-usual. Buildings were shuttered, courses were moved online, and children were sent home with extensive lesson plans and an assignment for their parents: emergency homeschooling.
Heading into a new school year, with districts adopting new plans for in-person, hybrid, and online education, many families are considering homeschooling on a more permanent basis. A national poll conducted by RealClear Opinion Research found 40 percent of families are more likely to homeschool because of their experiences during the pandemic. At the National Home School Association (NHSA), the phone hasn't stopped ringing since June, and the email inbox has been hitting its capacity daily.
"It has just been explosive growth," said NHSA executive director J. Allen Weston. Though the NHSA includes secular and religious families, it partnered with the popular evangelical company Abeka for a summer webinar catering to first-time homeschoolers. The association projected it would reach one million paying members by September.
Homeschooling numbers were rising before 2020. The percentage of school-age children taught at home in the United States rose from 1.6 in 1999 to 3.3 in 2016, the most recent numbers available from the US Department of Education. Much of the growth has come from "urban secular families . . . who want more freedom and flexibility," according to Kerry McDonald, senior education fellow at the Foundation for Economic Education. While evangelicals remain a significant part of the homeschool landscape, today only 16 percent say the most important reason to homeschool is religious instruction, and only 5 percent say moral instruction. The leading reason to homeschool, according to parents, was school safety and "environment"—a concern that will likely increase as the coronavirus rolls on.
NHSA and other homeschool groups see an almost unprecedented opportunity for outreach. When it became clear that the spread of the coronavirus would impact schooling, SPED Homeschool, a nonprofit oriented toward families with special-education students, rebranded many of its resources for "pandemic homeschoolers."
"We were focused on the 'What do I do today?' " said SPED CEO Peggy Ployhar. "We can think about what we don't have, but what do you have? And how can you take advantage of that during this time?"
Now homeschooling organizations are trying to pivot from helping people in an emergency to helping them make home education more sustainable. The new wave of parents hasn't been thinking for very long about homeschooling and often doesn't know what it takes.
"It surprises a lot of parents to learn they really haven't been homeschooling, at least by our definition," said Weston. "Most people have total misconceptions about what homeschooling is."
For people tired of uncertainty and disruption, homeschooling can be really appealing. "Oddly enough, homeschooling has been the most stable option," said Shannon Truss, executive director of WEB Tutorial, a homeschool co-op in Nashville that normally meets in a Methodist church but does not require families to sign a statement of faith.
Truss said the pandemic has affected homeschoolers too. Many are part of co-ops and make homeschooling a very social activity. Quarantines and shutdowns interrupted their regular gatherings and the community that comes from meeting in person.
WEB homeschoolers will miss that community this fall, too, but the group's model emphasizes students' time management while providing online tutorials. The hybrid model made for a gentler transition in the spring and makes homeschooling more stable than the alternatives. Truss says she can reassure new parents that they will "find a way to do this," because WEB is small and flexible.
In some ways, though, the pandemic didn't change things. It just emphasized existing realities and accelerated current trends.
Joyce Burges, cofounder of National Black Home Educators (NBHE), is a longtime homeschooler and also a member of her local school board. She thinks the whole education landscape was already shifting toward an increase in distance education and an emphasis on flexibility. The shutdowns just revealed what many already knew.
"With or without a pandemic," Burges said, "families needed options."
She sees similar trends in curriculum. As more different types of families consider homeschooling, the calls for diverse resources increase, according to Burges.
Homeschool organizations couldn't have anticipated the national interest coming from the challenges of the pandemic. But they say they're prepared to meet the opportunity and help parents become real homeschoolers.
Advice for first-time homeschoolers from the pros:
Relax. There are a million things to worry about, but you can take a deep breath. "We see parents of all education levels, including high school dropouts, doing incredible things with their children, and the resources that exist online now fill in all the gaps that might exist," said J. Allen Weston.
Embrace the opportunity. Shannon Truss calls homeschooling "an opportunity for your child to experience learning differently." She recommends asking students what they're interested in and supporting their exploration.
Teach what you know, learn as you go. Teaching at home is about "implementing what you can and learning the rest as you go," said Angela Valentine, a Google for Education certified trainer who works with NBHE. Lean on your strengths and outsource weak spots.
Be flexible. It isn't often that families are given the space to reexamine their educational options. Finding the right fit will be a process, and new home-
schoolers should be ready to make adjustments.
"There are as many different ways to do homeschooling as there are homeschooling families," said Truss.
Ask for help. It's okay if you don't know what you're doing. Find other educators in your community or extended network and ask for their advice, said Joyce Burges. Learn from their experience—and especially their mistakes. Valentine says reaching out to other parents navigating distance learning for the first time is an important support resource. "We used to say, 'It takes a village,' " Valentine said. "It's the same thing now."
Paula Ramirez is a reporter and digital producer in Nashville.
Have something to add? See something we missed? Share your feedback here.
Have something to add about this? See something we missed? Share your feedback here.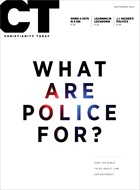 This article is from the September 2020 issue.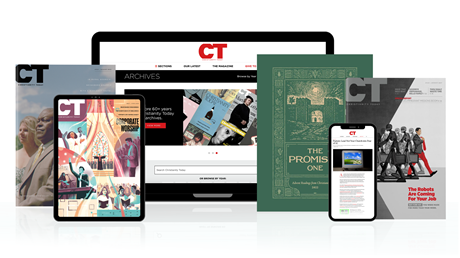 Annual & Monthly subscriptions available.
Print & Digital Issues of CT magazine
Complete access to every article on ChristianityToday.com
Unlimited access to 65+ years of CT's online archives
Member-only special issues
Subscribe
COVID-19 Concerns Accelerate Homeschool Movement's Growth
COVID-19 Concerns Accelerate Homeschool Movement's Growth