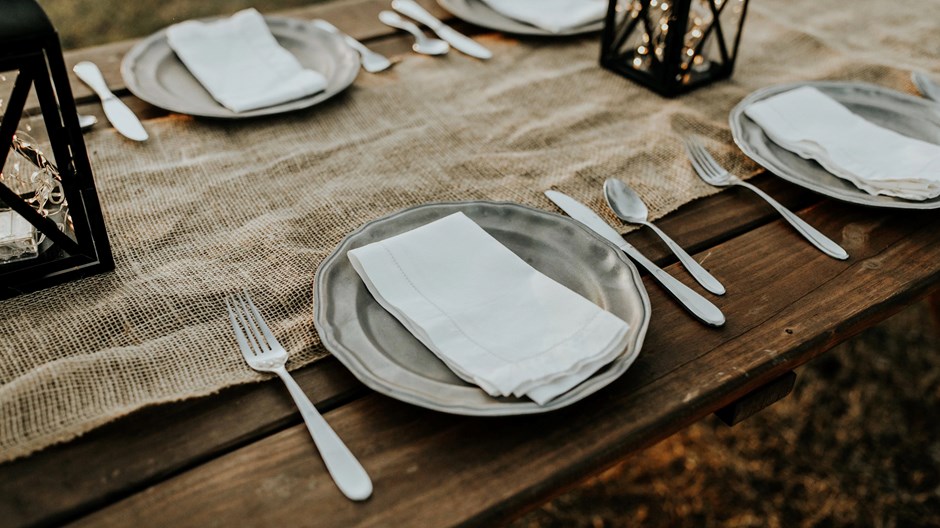 Image: Hannah Busing / Unsplash
La difunta Miranda Harris fue conocida por haber fundado junto con su esposo una organización internacional de conservación hace 35 años llamada A Rocha ("La Roca", en portugués). Ella y su marido, Peter, viajaron por todo el mundo para compartir su amor por Dios y por su creación.
Pero Miranda también se dio a conocer por las hermosas cartas que enviaba desde todos esos lugares del mundo. Yo tuve la suerte de recibir muchas de ellas. Llegaban al buzón de mi hogar en Tennessee con estampillas de Francia, Malasia y Sudáfrica.
Sus cartas cobraban vida con palabras de los Salmos, con actualizaciones acerca de su familia y con palabras de ánimo, escritas con una letra preciosa que llegaba desde un borde hasta el otro de la página. Ella escribía como vivía: con desbordamiento.
El fiel hábito de Miranda de escribir cartas era parte de un don especial que tenía para atraer a los demás a su vida. Ese don también se reflejaba en la mesa familiar de los Harris.
En los primeros días del ministerio de la pareja, es bien conocido que Miranda gastó su primer ingreso en una gran mesa de comedor. La casa de A Rocha, en la costa de Portugal, era un centro de estudios que, en aquellos primeros años, también les sirvió de hogar familiar. Acogían a viajeros y científicos, a observadores de aves con binoculares colgados al cuello, a tomadores de notas e investigadores y, ocasionalmente. a algún búho o pájaro cantor en recuperación.
La extravagante compra de una hermosa mesa de comedor por parte de Miranda convirtió la hospitalidad en una prioridad. La comunidad orbitaba en torno a esta mesa a través de la conversación, los festines y el tiempo regular que pasaban cara a cara con sus invitados durante las comidas.
Esta imagen ha venido a mi mente con frecuencia este año, ya que nuestras mesas familiares se han visto reducidas en tamaño durante la pandemia. Ya sea que usted viva solo, con su cónyuge, con amigos o en cualquier otra configuración familiar, la compresión de nuestros ritmos sociales probablemente ha provocado que sienta el peso del aislamiento.
Sería más fácil elegir comer delante de una pantalla, apartado de los demás, o escondido detrás de unos auriculares. Aunque todos necesitamos tiempo a solas —especialmente después de pasar mucho tiempo con otros en espacios cerrados—, mantener los ritmos ceremoniales de las comidas familiares puede unirnos, incluso cuando sentimos la inevitable tensión de la intimidad. (Para nuestros seres queridos a los que llevamos cerca en el corazón, pero no en la proximidad, las llamadas telefónicas regulares o el envío de mensajes alegres pueden aportar igualmente un consuelo tangible y recordarles lo mucho que los valoramos.)
Los hábitos de santidad son a menudo hábitos que requieren silencio; sin embargo, reunirse para comer a la misma hora con las mismas personas es un recordatorio de que nos pertenecemos mutuamente. Este tipo de alimento es más sustancial que las simples verduras en un plato. Lo que somos comienza aquí. A largo plazo, las relaciones se mantienen gracias a los hábitos de hospitalidad, sin importar la escala.
Nosotros compramos nuestra pequeña mesa redonda de comedor de un vecino en un sitio de venta de segunda mano. Es justo lo que necesitamos por ahora, pero un día esperamos tener una mesa que nos permita organizar un festín con amigos y vecinos.
Miranda y dos de sus compañeros murieron [enlace en inglés] en un trágico accidente automovilístico en otoño de 2019. Todavía conservo en mi mesita de noche la última carta que me envió, y echo de menos poder sentarme a su mesa. Al celebrar la vida de Miranda, sonrío cuando pienso en su derroche en esa gran mesa. El legado de su hospitalidad brilla aún más durante esta prolongada temporada de distanciamiento social.
Aunque durante un tiempo estemos alejados de nuestros seres queridos y nuestros lugares a la mesa sean escasos, el hábito de reunirnos con las pocas personas que tenemos cerca dará forma a nuestros corazones, preparándonos para el momento en que podamos volver a reunirnos todos en torno a una gran mesa.
¡Qué riqueza, pues, que Dios mismo prepare una mesa para nosotros! (Salmo 23). En la mesa de Dios mismo, Él es el alimento, la celebración y el anfitrión. A lo largo de la historia, la iglesia de Cristo ha estado a menudo dispersa, y la Cena del Señor es una demostración de la hospitalidad de Dios hacia nosotros mientras recordamos la muerte y resurrección de Jesús hasta que vuelva.
De este modo, la espléndida compra de la mesa de Miranda tiene un significado aún más profundo. Un día, volveremos a reunirnos a la mesa para un banquete de bienvenida.
A la luz de esta verdad, poner los platos y los tenedores puede convertirse en una liturgia de comunión. Solo por el hecho de presentarnos a la mesa, recibimos la provisión de Dios al pasar el arroz y las papas. Cuando nos reunimos, el Espíritu de Dios infunde esperanza en los ritmos de nuestras vidas.
Sandra McCracken es una cantautora que vive en Nashville. Sígala en Twitter @Sandramccracken.
Traducción y edición en español por Livia Giselle Seidel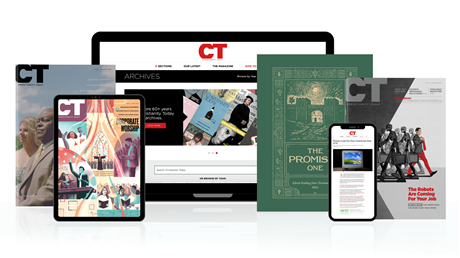 Subscribe to Christianity Today and get access to this article plus 65+ years of archives.
Home delivery of CT magazine
Complete access to articles on ChristianityToday.com
Over 120 years of magazine archives plus full access to all of CT's online archives
Subscribe Now
No guarde la vajilla durante la pandemia
No guarde la vajilla durante la pandemia