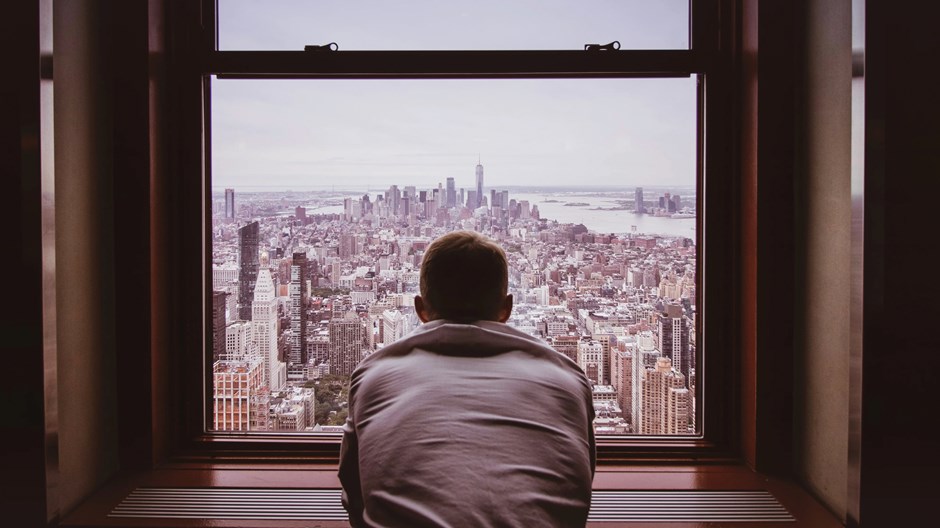 Image: Norbert Kundrak
Una tarde, cuando (yo, Kyle) estaba en el seminario, fui con algunos compañeros de clase a la casa de un profesor. El profesor estaba hablando de una minucia que le resultaba particularmente molesta: que la gente ore a la persona incorrecta de la Trinidad. Después de un breve berrinche, sugirió que termináramos con una oración. ¡Nadie se atrevió a decir una sola palabra! Después de un par de minutos, todos comenzamos a reír porque sabíamos qué estaba pasando. Estábamos tan concentrados en "orar correctamente" que nadie quería orar.
Es muy fácil centrarse en "orar correctamente" y olvidarse completamente de orar en realidad. Es justo eso lo que hace que la oración muera. Si la oración se convierte en un lugar para orar solo acerca de lo que pensamos que Dios quiere que oremos y no de lo que realmente hay en nuestro corazón, entonces simplemente no oraremos. En palabras del monje dominico Herbert McCabe: "A menudo la gente se queja de las 'distracciones' que sufre durante la oración. Su mente divaga por otras cosas. Esto casi siempre se debe a que oras por algo que en realidad no quieres tanto, pero crees que sería apropiado, respetable y 'religioso' quererlo".
Cuando la oración se convierte en una especie de actuación, es fácil interpretar como errores experiencias tales como que nuestra mente divague. Pero McCabe señala algo importante. Debido a que tenemos al Espíritu de Dios en nuestras almas, el que la mente divague no debería verse como el acto azaroso de un intelecto indisciplinado. Nuestras mentes divagan porque, en palabras de Jesús, "donde esté tu tesoro, allí estará también tu corazón" (Mateo 6:21, NVI). Cuando entramos en la presencia de Dios al orar, lo hacemos con el Espíritu presente en las verdades más profundas de nuestros corazones. No nos debería sorprender que la verdad de nuestros corazones comience a filtrarse y llegue a la superficie.
En vez de ver la divagación de nuestra mente como un error, deberíamos verla como una oportunidad para orar por los deseos más profundos de nuestra alma. Nos sentimos tentados a hacer lo contrario: dejar de orar y enojarnos con nosotros mismos por nuestra incapacidad para concentrarnos o por no haber logrado orar del modo "correcto". En esos momentos dejamos de hablar con Dios porque no creemos que Dios quiera que le hablemos de cosas así. Son problema nuestro. Representan el deambular de nuestra mente y nuestro corazón hacia los ídolos, las preocupaciones y los amores. Cuando estos pensamientos aparecen, resulta muy útil orar de esta forma: "Padre, mira esto. Mira lo que mi corazón hace en tu presencia. Señor, en lo profundo de mi corazón deseo tener control para calmar mis miedos y ansiedades. Señor, ayúdame a confiar en ti con respecto a esto".
Cuando oramos, tenemos que evitar intentar arreglar nuestras vidas o darnos a nosotros mismos una charla motivadora sobre cómo hablar correctamente con Dios. La oración no es eso, y no es en estos detalles donde se encuentra nuestra esperanza. Las oraciones se vuelven aburridas e insulsas cuando peleamos solos con la culpa, la ansiedad, el miedo o la vergüenza en vez de llevarlos delante de Dios.
Kyle Strobel y John Coe, Where Prayer Becomes Real, Baker Books, una división de Baker Publishing Group, © 2021. Usado con permiso del editor. www.bakerpublishinggroup.com
Traducción por Noa Alarcón
Edición en español por Livia Giselle Seidel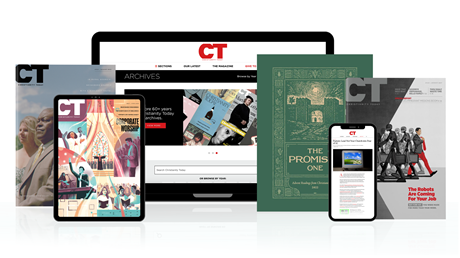 Subscribe to Christianity Today and get access to this article plus 65+ years of archives.
Home delivery of CT magazine
Complete access to articles on ChristianityToday.com
Over 120 years of magazine archives plus full access to all of CT's online archives
Subscribe Now
Está bien permitir que su mente divague mientras ora
Está bien permitir que su mente divague mientras ora