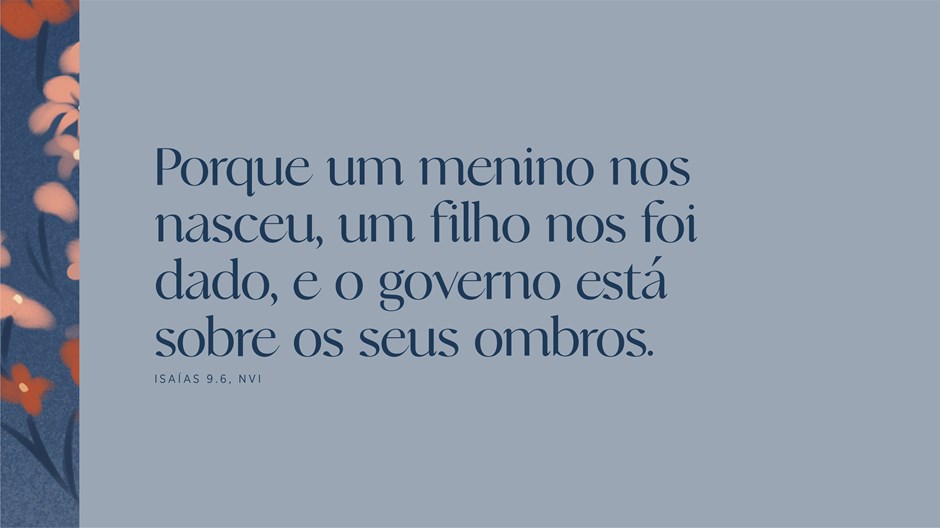 Clique Aqui e faça o download do nosso devocional diário "O Evangelho do Advento".
Leia Isaías 9.6,7
Em minha experiência pessoal, assistir a desenhos animados tem sido parte essencial da minha vida de pai de três meninos. O poderoso chefinho é um desses filmes. O filme faz uma caricatura de um bebê que se acha "já adulto" e fica constantemente mandando no irmão de sete anos, pelas costas dos pais.
A ironia em Isaías 9.6,7 é uma justaposição semelhante: a passagem traz um bebê recém-nascido que é "já adulto". Isaías descreve este prometido como uma criança recém-nascida que tem o governo do reino sobre seus ombros e será chamada "Maravilhoso Conselheiro, Deus Poderoso, Pai Eterno, Príncipe da Paz".
O testemunho incrível desse texto profético é que Jesus é tudo isso e muito mais. Jesus, nascido como uma criança humana, é totalmente humano e totalmente divino: o Deus-homem, o rei bebê.
Isaías estava falando para uma comunidade judaica desencorajada, que tateava na escuridão, esperando encontrar um caminho para se libertar da "aflição, [das] trevas e [da] temível escuridão" (8.22). Nesse contexto, Isaías profetiza: "Ele estenderá o seu domínio, e haverá paz sem fim sobre o trono de Davi e sobre o seu reino, estabelecido e mantido com justiça e retidão, desde agora e para sempre" (9.7). Esta referência ao trono de Davi remete à promessa de Deus a Davi: "escolherei um dos seus filhos para sucedê-lo, [...], e eu estabelecerei o reino dele [...]e eu firmarei o trono dele para sempre" (2Sm 7.12,13). Deus é um Deus que guarda a sua aliança. E nada impedirá o milagre prometido: "O zelo do Senhor dos Exércitos fará isso" (Is 9.7). Deus é zeloso em cumprir as alianças com seu povo.
Deus também é zeloso e apaixonado pelo evangelho. A boa nova no fato de Jesus ter se tornado carne é que, em Cristo, não há mais trevas (Is 9.2; Jo 1.4,5, 14). Deus está se movendo por todo o mundo, por todos os continentes, por todas as nações, expondo as trevas por meio do poder da primeira vinda de Cristo e de sua volta iminente. A entrada encarnacional de Jesus no mundo significa um novo dia, "Porque um menino nos nasceu, um filho nos foi dado" (Is 9.6)!
Esta é a boa nova, o evangelho que devemos compartilhar com o mundo. A luz veio; a luz é Jesus! Não precisamos mais viver nas trevas e podemos compartilhar essa luz com um mundo que precisa ouvir sobre nosso "Deus Poderoso", nosso "Príncipe da Paz". Que possamos proclamar livremente: Jesus, o rei bebê, está aqui e quer reinar nos vossos corações.
Matthew D. Kim é professor de Pregação e Teologia Prática da cátedra Professor George F. Bennett, no Gordon- Conwell Theological Seminary, e autor da obra Preaching to People in Pain.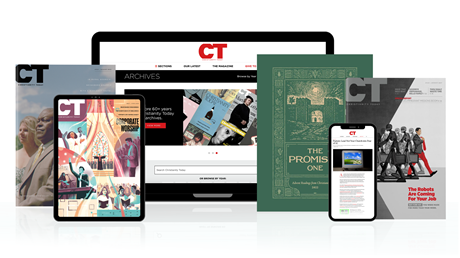 Subscribe to Christianity Today and get access to this article plus 65+ years of archives.
Home delivery of CT magazine
Complete access to articles on ChristianityToday.com
Over 120 years of magazine archives plus full access to all of CT's online archives
Subscribe Now
O rei bebê
O rei bebê