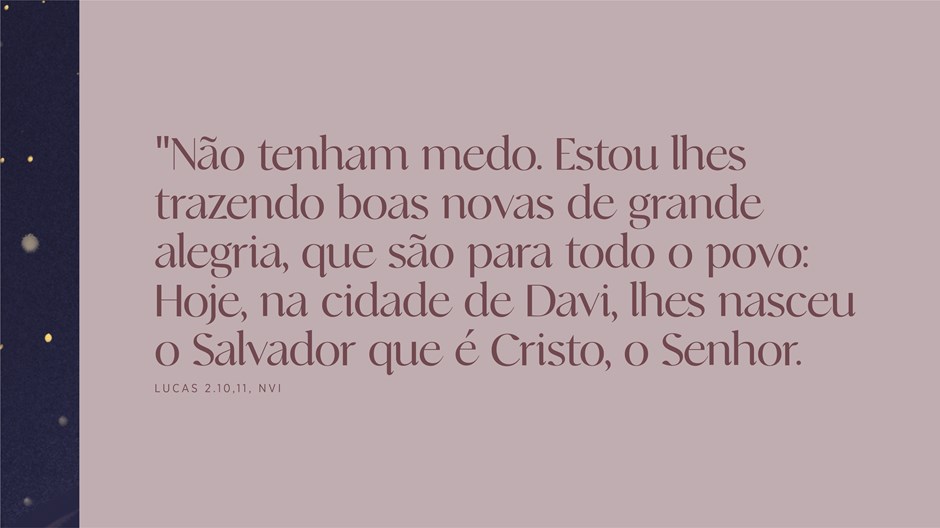 Clique Aqui e faça o download do nosso devocional diário "O Evangelho do Advento".
Leia Lucas 2.8-20
O retumbante tom dessa passagem é de alegria. Deus enviou seu Filho à terra, e a celebração do céu se espalhou pelo mundo com louvor e glória esplêndidos. E a quem foi feito esse anúncio de tão grande alegria? Não foi feito para os mais gloriosos dos seres humanos, mas sim para os mais normais, mais mundanos e até mesmo mais banais, comuns. O texto cheira a animais, desde as ovelhas que eram vigiadas pelos pastores até a manjedoura que embalava Jesus. O Natal é uma imagem impressionante do evangelho: Deus não abandonou sua criação, mas percorreu uma grande distância, e pagou um alto preço para redimi-la pessoalmente.
Lucas registra vários tipos de resposta a essa proclamação. É compreensível que o primeiro sentimento dos pastores tenha sido o medo, uma vez que foram confrontados por criaturas tão diferentes de si mesmos. Mas, esse medo logo foi substituído por entusiasmo. Afinal, essa primeira vinda não foi como a segunda será. Enquanto a segunda vinda de Cristo dará início ao julgamento de todos, esta primeira vinda foi uma oferta de alegria para todo o povo, que resultaria em paz verdadeira e duradoura para aqueles que a aceitaram (v. 10,14).
A diligência dos pastores na busca do sinal foi recompensada ao encontrarem a sagrada família, assim como os anjos haviam dito. Mas os pastores não guardaram a notícia para si. Eles foram tão diligentes em relatar o que lhes fora dito quanto o foram em procurar a criança. Este é o cerne da proclamação do evangelho: ouvi-lo para nós mesmos, viver a experiência de que Deus manteve sua palavra e compartilhar a boa nova da certeza da salvação com os outros.
Aqueles que ouviram o testemunho dos pastores ficaram maravilhados (v. 18). Isso não significa necessariamente que eles compreenderam a plena seriedade do que os anjos disseram aos pastores sobre aquela criança: ele era o Salvador, o Messias, o Senhor. Talvez, por ouvirem apenas pastores comuns (e não uma hoste angelical) e por verem apenas um recém-nascido comum, a glória tenha ficado obscurecida demais para alguns. Mesmo assim, Deus nos chama a viver pela fé nele, não pela vista.
Maria, por sua vez, guardava todas essas coisas e sobre elas refletia em seu coração. E os pastores completaram sua jornada missionária espontânea louvando e glorificando a Deus. Cristo, o Senhor, nosso Salvador, assumiu a natureza humana por nós e veio para ser a nossa paz. Que nossa resposta hoje — assim como a dos pastores — ressoe em alegria, louvor e glória!
Rachel Gilson atua na equipe de liderança da Cru para desenvolvimento teológico e cultura. Ela é a autora de Born Again This Way: Coming Out, Coming to Faith, and What Comes Next.
Leia Lucas 2.8-20.
Reflita sobre tudo isso que você leu e ponderou durante o Advento. De que modo você deseja responder em louvor a Deus? De que maneira você, assim como fizeram os pastores, pode compartilhar essa boa nova com outras pessoas? Ore — e alegre-se!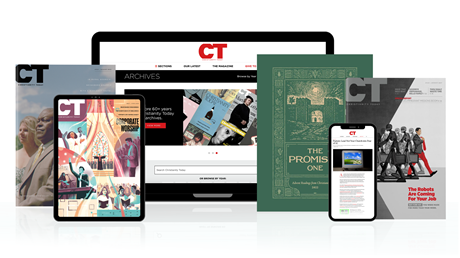 Annual & Monthly subscriptions available.
Print & Digital Issues of CT magazine
Complete access to every article on ChristianityToday.com
Unlimited access to 65+ years of CT's online archives
Member-only special issues
Subscribe
Grande alegria para todo o povo
Grande alegria para todo o povo