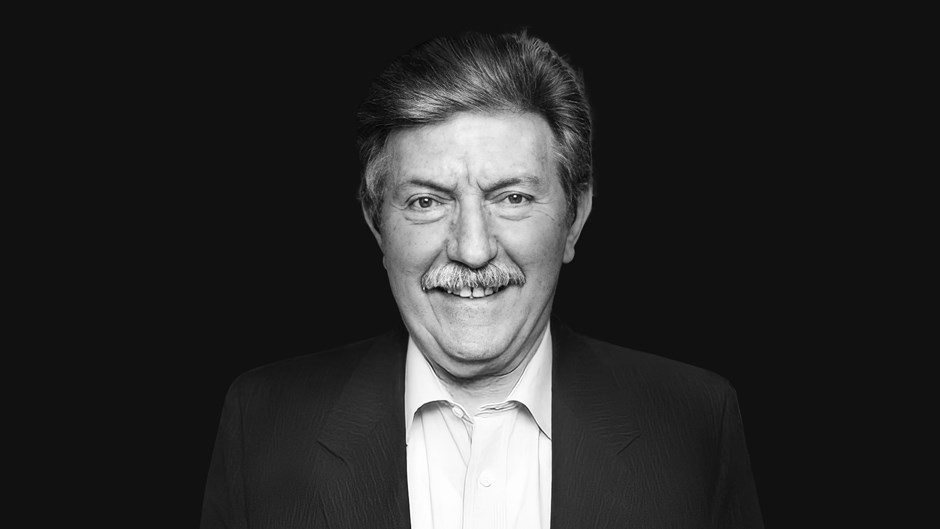 Image: Courtesy of ACIERA
La muerte, aunque segura, siempre nos sorprende. El deceso de Rubén Proietti a la edad de 74 años el pasado jueves 9 de septiembre, no solo afectó a su familia y amistades, sino que conmovió a toda la iglesia hispanoamericana.
Rubén Proietti, organizador de los más grandes eventos evangelísticos, movilizador de multitudes, creador de puentes, paladín de la unidad y apasionado por la evangelización, ya está en la patria celestial.
Rubén es el último de más de 400 pastores que han fallecido en Argentina a causa del COVID-19.
Es por ello que ante la noticia, la familia y la Alianza Cristiana de Iglesias Evangélicas de la República Argentina (ACIERA) recibieron mensajes de condolencias de fuentes tan diversas como las Alianzas Evangélicas de Hispanoamérica, el exministro de Asuntos Religiosos de España, la Alianza Evangélica Latina (AEL), el expresidente y el actual presidente de Argentina, políticos de todo el continente, la embajada de Israel y el papa Francisco (quien fue arzobispo de Buenos Aires y a quien los evangélicos recuerdan como amigo). [Enlaces en inglés.]
Rubén perteneció a una generación de jóvenes evangélicos que a fines de la década de 1970, soñaron y se comprometieron con la unidad de la iglesia y la evangelización. Fue en el contexto de la organización de Juventud 77, una campaña evangelística organizada en Buenos Aires, que el equipo de Luis Palau , quien falleció en marzo de este año [enlace en español], conoció a Rubén y lo invitó a sumarse a sus filas.
Al poco tiempo, la figura de Rubén fue creciendo hasta llegar a ser el rostro visible de la Asociación Luis Palau en América Latina y su hombre clave en toda Hispanoamérica. Desde allí, Rubén comenzó a tejer relaciones entre los grupos más diversos, construyendo puentes y llevando a cabo proezas de unidad jamás imaginadas.
El objetivo era claro: «Ser uno para que el mundo crea».
No era la unidad por la unidad, sino la unidad con un claro propósito: la evangelización del mundo. Gracias a la generosidad del ministerio de Luis Palau, Rubén pudo extender su ministerio y trabajar a nivel continental en pro de la unidad, primero desde la CONELA (Confraternidad Evangélica Latinoamericana) y finalmente como Presidente de la AEL (Alianza Evangélica Latina).
Sin embargo, su proyección continental no le impidió desarrollar un fructífero ministerio en Argentina. Como Presidente de la ACIERA, llevó a esta Alianza de ser un espacio sencillo que intentaba representar a la iglesia evangélica argentina ante la sociedad, a lo que es hoy, la alianza evangélica más grande del continente, que cuenta con una estructura sólida de alcance federal, una presencia significativa en la sociedad, y que representa a más de 15 000 iglesias.
Desde esta Alianza, Rubén abrió oportunidades para el ministerio de la mujer (ACIERA Mujer), y creó un espacio para el desarrollo del nuevo liderazgo (Pasando la antorcha). Su objetivo era crear un espacio de reconocimiento para la iglesia evangélica en la sociedad, y hacer escuchar la voz profética de la iglesia en toda situación que desafiara la fe y los valores del reino de los cielos.
Reconocemos en Rubén, además de su pasión por la unidad, su enorme generosidad. Siempre estuvo al servicio de los demás y supo honrar a todos por igual: trataba de la misma manera al pastor de una pequeña iglesia que al internacionalmente reconocido pastor de una megaiglesia.
Para quienes tuvimos la oportunidad de ministrar junto a él, y de conocerlo en lo público y en lo privado, sentimos la pérdida de su presencia a la vez que valoramos el peso de su legado. Entendemos que la mejor manera de honrar la memoria de Rubén es redoblar nuestro compromiso por la unidad del pueblo de Dios en medio de la adversidad, luchar por mantener en alto los valores del Reino y servir con pasión.
Rubén nunca escribió un libro. No fue un gran predicador ni tampoco pastor de una megaiglesia, sin embargo, su legado ha dejado una marca profunda en la iglesia de América Latina.
Esperamos que al fin de la carrera nuestro buen Dios nos reciba de la misma manera que ha recibido a Rubén: «Bien, siervo bueno y fiel. (…) Entra en el gozo de tu Señor».
Norberto Saracco es pastor principal de la Iglesia Buenas Nuevas y director del Instituto Teológico FIET, ambos en Buenos Aires, y coordinador del Consejo de Pastores de Buenos Aires .
Este artículo fue escrito originalmente en español.
Edición por Livia Giselle Seidel.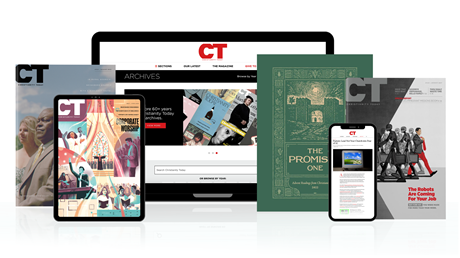 Subscribe to Christianity Today and get access to this article plus 65+ years of archives.
Home delivery of CT magazine
Complete access to articles on ChristianityToday.com
Over 120 years of magazine archives plus full access to all of CT's online archives
Subscribe Now
Recordando a Rubén Proietti, unificador de iglesias en América Latina
Recordando a Rubén Proietti, unificador de ...