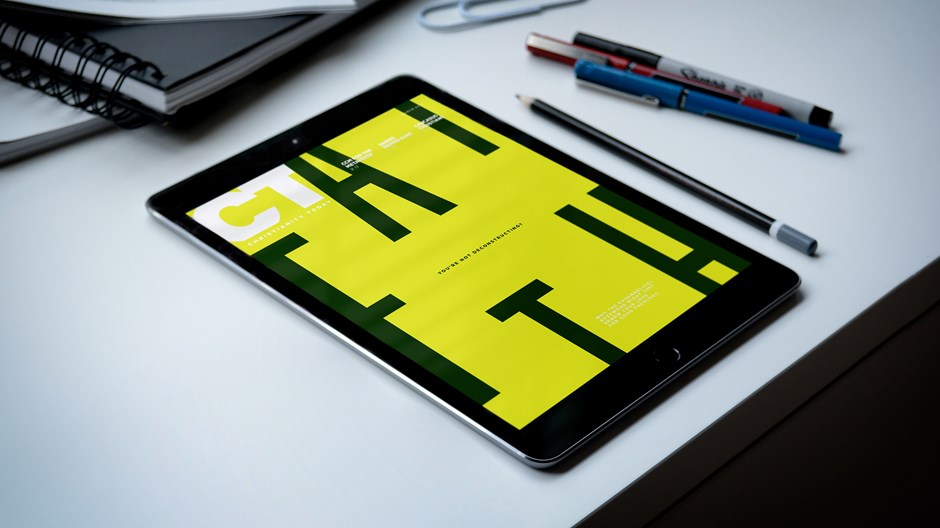 Image: Source image: Envato Elements
It's good to let Thomas and Dionysius push us beyond naive images of a Zeus-like God. But we cannot conflate our final ignorance of God's ineffable nature with the uncertainty of doubt. We do not doubt God's goodness because he so exceeds what we know good to be. He is (infinitely) more than good—and so other than our mundane word good—but he cannot be less than good. Doubt needs serious engagement and destigmatizing. But there are better ways of doing this than using Christianity's mystical tradition to conflate honest doubt, theological development, and deconstruction.
C. J. Carter
Lexington, KY
Excellent essay, especially in an age where more simplistic approaches to deconstruction too often resemble agendas geared toward destruction. What the author addresses and what I have noticed in politicized religious discourse, is how we seemed to have lost the art of discernment, preferring slogans over substance and context.
Michael Braswell
Jonesborough, TN
Deconstruction today is part of a cluster of words including standpoint, reification, constructs, blurring, identity, discourse, positionality, knowledges, and intersectionality. Deconstruction is no longer an improvisation or variation on a theme (Foucault), and it is not correcting, deepening, or revisiting (Olsen, Sanders), rather a serious attempt to dismantle categories like knowledge, belief, reason, emotion, and sex.
Rob Swanson
Centerville, MA
I remember the night I was lying in bed, distraught from life and "deconstructing." And suddenly God raised my head to look at him, and he said, "It's between you and me. It's just us here and now!" The tears fell slowly from my eyes. I was in his pure joy, love, and confidence. I catch myself wanting more of those moments with him.
Denise Segura Edwards
Medford, OR
An AI system is not descended from Adam and has not sinned, so it cannot be redeemed and
therefore truly sing "from its heart."
@IanRougas (Twitter)
Assigning death significance only at the cessation of life misses the meaning of the Garden of Eden experience. Even those of us who have submitted to Jesus are living with death continually; the flawed and heart-breaking failures and could-have-beens that surround us on every side and will crowd in on us as long as we have breath in this world. I'm over 70 now, and I've lived most of my adult life waiting to be done with this apprenticeship and to move on to real life.
Sam Arthur
Wilmington, DE
The explanations given miss the whole point of the gathered church and ignore the tragic weaknesses of so many of the so-called churches in the West. When attendance is defined as sitting in rows of seats with hundreds of other people, that is something other than church. Try living out the "one another" exhortations of Romans 12:9–21 that way—it can't done. Meeting together, serving together, and worshiping together in a face-to-face small group of believers is much more likely to fulfill the spiritual needs of those of us who are in Christ.
David Stravers
Fountain Hills, AZ
Churches tend to tune out the worship needs of many of their most loyal members. Watch what churches do—not what they say. We still participate in our weekly Sunday school and other activities. But we avoid the noise called "worship" on Sunday mornings, choosing to control volume and content from home. We certainly are not the only ones doing that. COVID-19 was a blessing in that regard. It delivered services to our living room, complete with the remote!
Robin Connell
Stewartsville, MO
My wife and I are in our mid-60s and have been committed Christians for almost 50 years. We've spent 45 of those deeply involved in churches. For the past several years, we have withdrawn from attendance and involvement. Our detachment is based on our perception that the vast majority of the churches in our area have shifted away from the wonder and centrality of Jesus and that growing as a Christ-follower should be the main focus of each believer.
Wendell King
Reno, NV
Older people may get medical issues that prevents them from coming to church anymore (like me). Most churches don't even check on people when they don't come anymore or offer to bring them meals and help with chores like they used to. Other people stopped going the last couple of years because they don't want to get COVID-19.
Donna Cooley
Vancouver, WA
Just wanted to let you all know that I love the Testimony section. Learning about other people's experiences of conversion to Jesus has deepened my love and respect for the God who loves all people and yearns to bring them under his wings. God is infinitely resourceful, wise, and available to everyone. One day we will all kneel before him and confess his beauty and sovereignty. Your testimony offers a tiny glimpse into that wonderful day to come.
Brett Lutz
Davenport, IA
Have something to add about this? See something we missed? Share your feedback here.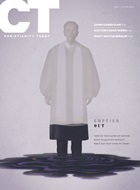 This article is from the May/Jun 2022 issue.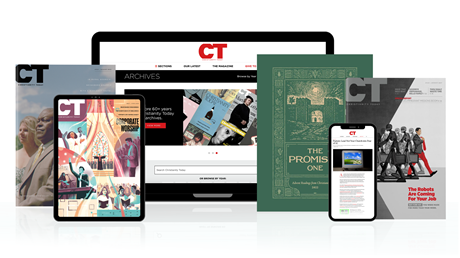 Subscribe to Christianity Today and get access to this article plus 65+ years of archives.
Home delivery of CT magazine
Complete access to articles on ChristianityToday.com
Over 120 years of magazine archives plus full access to all of CT's online archives
Subscribe Now
Reply All
Reply All