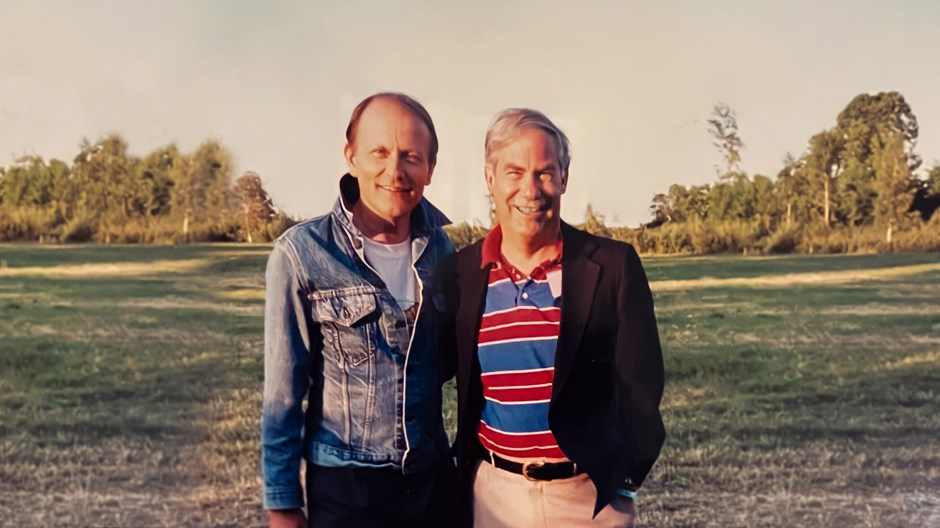 Image: Courtesy of Greg Livingstone
It was October 1959.
I was a sophomore at Wheaton College, majoring in history and planning to attend law school after graduation. One Friday night, four friends convinced me to drive with them into Chicago to attend an all-night prayer meeting.
The leader of the prayer gathering was one George Verwer, a 20-year-old student at Moody Bible Institute whom I had never met before. The focus of our evening was to pray for unreached Muslims in Muslim-majority countries. No one in my group of friends had ever thought about Muslims, much less about doing anything on their behalf.
I had become a Christian a couple of years before this meeting, and was deeply in love with Jesus. I knew about missionaries and was even attending the same school as Jim Elliot and Nate Saint, who had died in the South American rainforest while evangelizing to the Huaorani people a few years earlier. But "missions" still felt like something for other believers to embark on. I didn't even have a desire to leave the US on holiday.
Nevertheless, my friends persuaded me into spending my Friday night in a room that I soon found out was devoid of coffee, alcohol, or food. Instead, the space was full of people who were hovering over maps of the Middle East, the Indian subcontinent, and Southeast Asia, praying for the Lord to send laborers in obedience to his mandate in Matthew 9:36–38.
I walked towards the skinny young man I assumed was George, intending to shake his hand. Instead, he poked his finger into my chest and growled, "What country are you praying for?"
"What's left?" I said, barely above a whisper.
"YOU'VE GOT LIBYA!" he thundered and sent me to join one of the prayer groups.
I had no idea where Libya was. I guessed it might be an island in the West Indies.
Armed with the knowledge of the nation's name, my erroneous information about the country's geography, and nothing else, I began to pray. I got down on the floor and joined a group of guys who were beseeching the Lord of the harvest to send out workers into his harvest field .
Five hours of prayer later, I was devastated. I had walked into the meeting that night feeling comfortable with the idea that I could live for Christ as an attorney. But I became fully convinced that I had been invited by God himself to throw away my goal of being a lawyer and walk the lowly non-status road of a missionary in oblivion. (Remember that I had barely heard of the country I had been praying for.) I felt my Heavenly Father saying these words to me: "I want you on My team."
Believe it or not, four out of the five Wheaton students who attended that prayer meeting at Moody became missionaries in Iran, Turkey, Afghanistan, Malaysia, and the Arab World for our entire working lives. After spending a night interceding in prayer together, we couldn't think of anything more relevant or more worthy than giving up our small ambitions and following the call that George had awakened us to.
In the years to come, George, through his ministry Operation Mobilisation (OM), would continue to catalyze young people to devote their life to missions in effective, if not unconventional, ways.
How? In 1963, George sent me a note ordering me to charter a plane that would seat 113 passengers from New York to Paris. He commissioned me to fill the plane with students who would be willing to spend their summers visiting villages in Austria, Italy, Spain, France, and Belgium to share copies of the New Testament and books by Billy Graham in the local languages.
I'm sure I don't need to tell you what happened next.
More than 300 Christian organizations were founded by people who were inspired by George, who died on April 14 at the age of 84, and his ministry efforts through OM. I founded the missions agency Frontiers in 1983, and I'm but one of many whom George inspired to launch ministries among Muslims, Hindus, Sikhs, and Buddhists in parts of the world where Christ is not known by the vast majorities of peoples, from North Africa to Southeast Asia.
Today, Frontiers' missionaries are birthing house churches with Muslim-background elders in 63 countries.
Thank you, Lord, and thank you, George Verwer!
Greg Livingstone is the founder of Frontiers.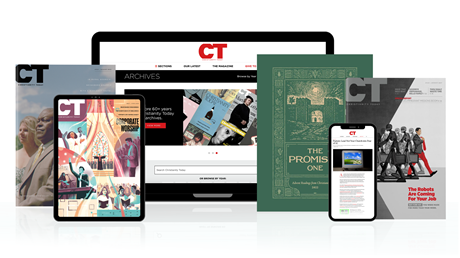 Annual & Monthly subscriptions available.
Print & Digital Issues of CT magazine
Complete access to every article on ChristianityToday.com
Unlimited access to 65+ years of CT's online archives
Member-only special issues
Subscribe
​​One Night with George Verwer Changed My Life
​​One Night with George Verwer Changed My Life