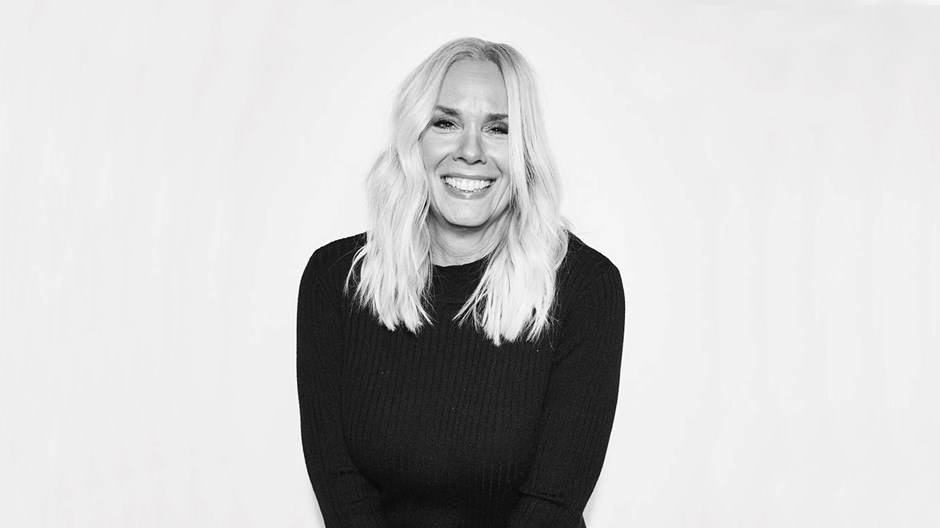 Image: Courtesy of Leanne Morgan
After 22 years in standup comedy, Leanne Morgan is having a breakout year. She completed a 100-city comedy tour, her first Netflix special ranked in the platform's top 10, and she landed a part in her first movie (a forthcoming Amazon release starring Reese Witherspoon and Will Ferrell), fitting this interview into her Atlanta filming schedule.
But just a few years ago, the 57-year-old mother and grandmother was on the brink of quitting comedy altogether. "I told my husband, 'Should I just bow out and start a mercantile business?'"
Morgan, with her trademark Tennessee drawl and shock of long blond hair ("yesterday's set hair"), had come close to several sitcom deals and was on the verge of a 50-city tour in 2020 when the pandemic shut everything down. But she felt called to persevere.
"I prayed about it and God never shut the door," she told CT. "He knew so much better than I did."
Instead, Morgan began offering "porch talks" on Facebook during the early months of COVID-19, wearing no makeup and relaying anecdotes about living in close quarters with her husband, running down the garbage man, and making Jell-O salads for her elderly parents.
She signed off each porch talk by saying, "Don't worry—everything's going to be alright!" Followers found comfort in her relatable pandemic struggles, zingy humor, and funny comedy clips.
Morgan's mostly-PG material fits in with clean comedy circles and is featured in Dry Bar Comedy, the popular platform launched by Angel Studios (then VidAngel) in 2017. Andrew Stanley, son of Atlanta megachurch pastor Andy Stanley, often opens for her.
As a Christian, Morgan sees her comedy as a way to share joy and light with a world badly in need of it. "Right before I walk on the stage I say, 'God, somebody needs to laugh today. Please let me be a blessing.'"
She often shares anecdotes about her family, like this bit about recovering from hernia surgery: "God forbid I get sick with something bad, because my husband and children would let me die. I laid up in the bed for three days and nobody checked on me. I finally hobbled over to the top of the stairs and yelled down, 'Are we going to eat anything?' … All I could hear is somebody rummaging through my purse."
Her tales of parenthood and church casserole meal-trains stick out compared to the darker stories in typical standup sets. But when touring in Los Angeles this year, some younger, edgier comedians sharing stories of drugs and addiction heard her show and asked for a hug afterward.
"People say I'm like a warm blanket," said Morgan, a mother of three and grandmother of two. She is quick to laugh and touches your arm as she speaks. "We [deal with] hard stuff all the time, and people just want to hear something familiar and safe." (Later, she urges this writer to "do a beef stroganoff in a Crock-Pot" to survive swim team season.)
The Washington Post wrote that Morgan and her opening act Karen Morgan "dwell in intimate moments" that create a quick rapport with the audience. "Their humor tilts toward gentle. It's deeply 'bless her heart' and the many nuanced deployments of that phrase. The person they mock most is themselves, with family a close second."
Morgan grew up in Adams, Tennessee, a 500-person city along the Kentucky state line that centered around church, crops, and family. "Church was our community," she said, remembering Sunday-school outings and youth group adventures at Adams United Methodist Church.
But in college at the University of Tennessee, she was "not living right" and lost herself in the process. "Jesus never left me," she said. "I left him but he didn't leave me."
After marrying and having children, she was drawn back to faith. "I would read them Max Lucado's The Crippled Lamb and bawl my eyes out, and my little daughter would say, 'Mommy, are you okay?'"
When her husband was transferred to San Antonio, her family began attending Lucado's Oak Hills Church, and "the people there were on fire," she said. In addition to her spiritual journey in Texas, she honed her comedic skills through open mic nights in Austin's bustling comedy clubs—one more providential step on her career path that she would only see in retrospect.
Today, Morgan's standup is a boon for comedy club owners, who appreciate her ability to attract a unique clientele. Her shows sometimes draw three generations attending together, or 80- and 90-year-olds attending a comedy show for the first time.
Though she's known for mostly clean comedy, she makes jokes about the reality of her difficult earlier years. "It's like when Johnny Cash traveled with Billy Graham. He would talk about prison and real life," she said.
She finds that some struggle to hold standup comedy and Christianity in tension. "Some people said, 'She was a Christian, but now she's a comedian,'" said Morgan. "It hurt my feelings."
But most of her fans, especially women, relate to her perspective and stories around motherhood, marriage, and the challenges of menopause. Her Netflix special, which released in April, is titled I'm Every Woman. (It includes some lighthearted stories from the bedroom and is rated TV-14.)
"I think it's helping women feel seen and heard," she said. "Your life is not over at 40, though we're told to feel that way. It's never too late."
With that message in mind, Morgan named her new 100-city tour "Just Getting Started."
Her online community, with more than three million social media followers, continues to grow, and thousands post to celebrate each career milestone with her. Morgan regularly pops in with recipes and videos with her family, sometimes asking for church recommendations when she travels.
Several months ago, she shared that she would begin filming a movie—You're Cordially Invited—with Will Ferrell and Reese Witherspoon, a fellow Tennessee native she had met at a Country Music Awards (CMA) party years ago. "Their production team called and asked me to do a table read," said Morgan. "And I said, 'What's a table read?'"
It's been an extraordinary chain of events for a small-town girl who dreamed of going to Hollywood as a teenager but has found herself rooted in motherhood and marriage in East Tennessee for the past few decades. She now believes those experiences are what help her connect with her audience.
"That was God's plan for me all along," she said. "When I heard about the movie I thought, 'Is this not a blessing from heaven?'" In 2024 Morgan will release her first book, What in the World? a collection of funny essays about having children and breaking into comedy.
These opportunities are propelling Morgan into career success she never imagined, but she's finding that her perspective has shifted with age.
"There was a time when I thought fame would be fun," said Morgan, who misses her family during long stints of touring. "But now other things encourage me. People come up to me and tell me I helped them get through chemo, or the pandemic, or their husband's death. It wasn't about me, but they were able to escape life for a bit."
She's convinced that comedy is good for the soul.
"I think God wants us to laugh and to have a good time. He wants us to be hopeful."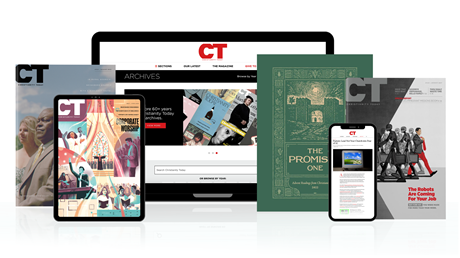 Annual & Monthly subscriptions available.
Print & Digital Issues of CT magazine
Complete access to every article on ChristianityToday.com
Unlimited access to 65+ years of CT's online archives
Member-only special issues
Subscribe
Comedian Leanne Morgan Says God Wants Us to Laugh
Comedian Leanne Morgan Says God Wants Us to Laugh