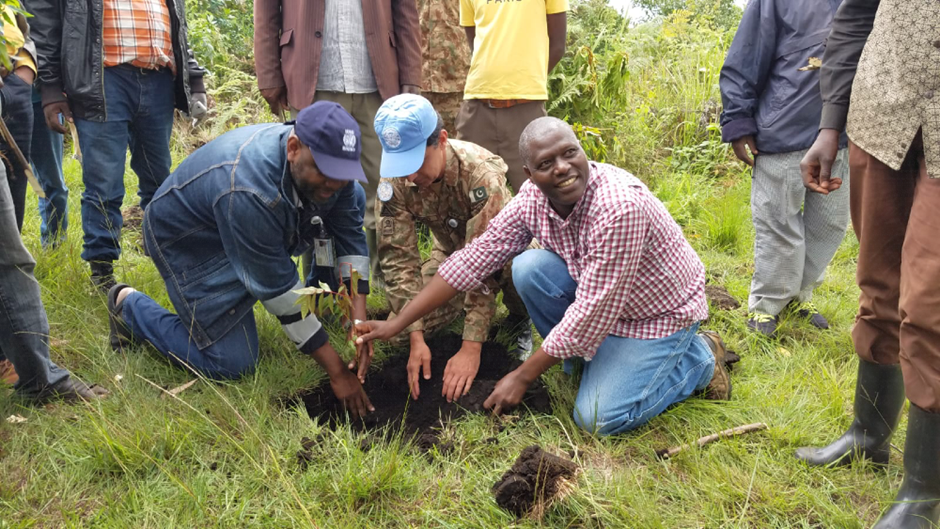 Image: Photo used with permission.
The Congolese government is holding a Christian leader in prison and not releasing any information about where he is or what he's charged with. Lazare Sebitereko Rukundwa does not have access to medication, and the Red Cross has not been allowed to see him, according to several people close to the situation.
Rukundwa's arrest came after a United Nations report stated he led a campaign encouraging people from his ethnic group to take up arms. He has long been an advocate for peace in the region and categorically denies the report, which he says is based on a false accusation.
"It's obvious that this group of UN experts have made an error by its informants with malicious intentions aimed at tarnishing my name and endangering my life," he wrote in a statement. "Sharing false information is a weapon that destroys innocent lives."
After a previous arrest, Rukundwa was released for lack of any evidence to substantiate the allegations. But some officials complained, and he was arrested again.
Rukundwa is president of Eben-Ezer University of Minembwe and has dedicated his life to education, development, and empowering churches in Eastern Congo. He played a critical role in bringing solar power to the region.
"Lazare is among few people in those mountains who is respected and loved across the tribal lines, even from communities in constant conflicts and fighting," says his friend of 25 years, Freddy Kaniki.
CT Global managing editor Morgan Lee spoke with him before his arrest about the challenges currently facing Christians in Congo and the hope he holds for change.
How have your life and work been impacted by the persistent unrest in the Democratic Republic of Congo?
More than 80 percent of our region has been destroyed, and very few places now remain. We have had a lot of killings. We have conflicts with bullets. We have a humanitarian crisis.
The conflict that has lasted from 2017 up to now has been 100 percent manipulated by politicians and from there become tribal. It's destroyed villages, livestock, and crops and caused people to flee their homes. Starting in 2019, we started hosting thousands and thousands of internally displaced people who were coming in with no help at all.
We turned our university into a humanitarian agency and turned churches and schools into shelters for these displaced people, and every house became a shelter for up to five families. We have shared food, clothes, and whatever we've had.
We have gone out to talk with the government. I have met the president, many ministers, ambassadors, and humanitarian agencies in and out of the country. We are accredited in Kinshasa, the capital. We have written reports and shared letters looking for help. But the government hasn't helped and neither have UN agencies. No one wanted to come and help.
Currently, we don't see prophetic voices coming from the ground standing against what is happening. We hear a few voices, either in the social media or in some churches, but we don't see the body of Christ going to the media, using radio or television, or even visiting the areas that have been affected.
Where are you in the DRC?
We live in the eastern part of Congo, which borders Burundi, Rwanda, and Tanzania. Before the partition of Africa, people were scattered all over the area. So drawing national boundaries divided families between those countries.
Within eastern Congo, we live in Minembwe, a very mountainous region and very remote place. We live in the heart of villages, a small area that has been developed by the locals themselves. Our university is actually in the middle of all these villages. We have several different tribes, including the Banyamulenge who are Congolese Tutsis, the Bembe, the Bafuliru, the Banyindu, the Bashi, and many other small groups. This is an area that draws people from different races because of agriculture and livestock.
It is very difficult to reach the area. There are no roads and very limited ways of communication. In the past, we had bad roads, but around 2017, when the wars started, it limited the number of cars arriving.
Now, the only way we really have out of the area is by air. We have a small airstrip.
My university was the first ever to be introduced in the area, which was quite an adventure. But of course, when you don't have any person to do it for you, you create with God. In Minembwe, God worked with churches and local NGOs and individuals to actually replace the government and bring the development that they want.
How did Christianity arrive in Minembwe?
British Assemblies of God missionaries first came in the area and then were followed by the Swedish and Norwegian Pentecostal churches and by the Catholics.
The Banyamulenge, who were the majority ethnic group living in the area, were actually the last to convert to Christianity. The Banyamulenge resisted until the early '50s when there was a big wind of revival and they started converting by themselves.
We asked the old people who were there what happened, and they told us they didn't understand. There was this wind of revival, the Spirit of God moved across the forests and the savanna where they were living, and people just moved from one place to the other, looking for the church or for a pastor or an evangelist to pray for them.
Today, about 90 percent of the whole area are Christians.
Now, the question that you probably ask me is "If 90 percent of Congolese are Christians, how is there a war?"
Yes, exactly. That's the question I had.
Just after independence, we had all this war, conflict created by the greedy Europeans who had colonized Africa. In Congo, we had the Belgians and King Leopold. Almost 10 million Congolese were killed by the brutality of colonialism.
There is a trend of conflicts and killings, which don't necessarily come because of the Congolese themselves but are an inheritance from the colonial past. And since independence, we have not been very lucky to have good leaders or good governance.
Probably the other issue is Congo has deep reserves of all minerals that are needed in the world. Everyone would like to come and have them for themselves. It brings me back to the Bible where it says that the devil comes to steal, kill, and destroy.
But this is not just an issue for the Congolese. Anyone who is using a phone, a laptop, an electric car today, anything solar powered, anyone who is using material that is originally coming from these troubled countries should also be reflecting on this.
Sure, we can take it and use it to get rich. But if we have the Spirit of God in us, we should reflect on this reality.
Is the violence targeting Christians?
The Allied Democratic Forces (ADF), a militant Islamic group, is targeting churches in the western province of North Kivu. This is a very recent development. The ADF will kill people without any distinction.
Churches have also been destroyed with villages by the armed groups of Mai-Mai. The Mai-Mai will come, kill, and destroy the village, properties, and community infrastructure, including churches, schools, and clinics.
Recently, churches that belonged to Banyamulenge in Goma, the capital of North Kivu, were completely destroyed—only because the people who pray there belong to the Banyamulenge community or Tutsi communities.
Are evangelicals participating in the violence?
If 90 percent of the population of Congo profess to be Christians, then all the problems that are happening are being done by Christians.
There is insecurity everywhere, people fear for their lives, and we don't see prophetic voices. When you know that you are in an area controlled by armed groups and if you dare to tell them to stop, you will be the victim. It's not everyone who is willing to give his or her life for others. So you find that there are many people who see what is happening as evil, but they fail to denounce it.
I've talked to bishops and pastors in different regions and countries, but everyone seems to be not very interested. The rebels are working together. But we fail to see the church working together.
How has your university helped bring peace in this current conflict?
Our university has become one of the pillars of hope in this area. We have been able to not only work with others to provide food, but we have also been able to provide education. We have been able to give our conference hall to the displaced churches.
Many of the members of those churches have received food and seeds. I was encouraged to see them bringing the harvest to the church and sharing seeds with others who don't have any.
You create a space for people to come and feel the peace that comes from God. You create a community within the crisis—a community that works together, a community that supports one another. They share not only food; they also share laughter.
One way of giving hope … is to be the church in the midst of wars and crisis and conflict, where now we can say, "I was sick; you gave me medicine. I was hungry; you gave me food. I was bereaved; you gave me condolences. I was naked, and you clothed me." This is the church that God wants to see.
The world we live in has conflict everywhere. But the church is here to be the salt and to be the light, where we may not do everything, but at least we play our part.
How can readers help your situation?
There is definitely a range of things for those who want to intervene.
We have hundreds of widows anyone can help. We also have our clinic, where anyone who wants to can pay for salaries of nurses or doctors or provide medical supplies. You can contribute seeds or agriculture or livestock or help us find another water source.
We have a primary school, a secondary school, and vocational training for those who cannot go through the university or those who cannot finish high school. We have single mothers, many of [whom] were raped or got pregnant in some other hard circumstance, some of whom are minors. We bring them through vocational training.
There are also Christians all over the world who can lobby for peace. They can speak on behalf of the thousands of those who cannot speak and ask their governments to learn about the crisis of Congo.
We need to ask the humanitarian world why they are not helping Minembwe.
For those who want to intervene in prayers, we need peace. It feels like the powers of darkness are hovering over the eastern Congo. Pray for our leaders. It is absolutely vital that God fill our leaders with the Spirit of God and the spirit of leadership and lead them to end this war. Pray for our neighbors, that God will give them goodwill in contributing solutions to the Congo rather than fueling the conflict.
Pray that maybe the national companies that are involved with or envy the minerals of Congo, that God can talk to them. The Congolese need to become shareholders in the mining to end poverty.
Does the conflict challenge your faith?
Yes and no.
Today, the displaced churches from at least six different denominations have come together to form a church called Umoja, the word for unity. They pray together in the same building, and we have actually left it for them.
All of this work has been done by local people helping the internally displaced people. The local people themselves worked together and supported one another. Now we have about 10 villages that have been rebuilt around Minembwe.
Today, I can say many people have chosen to work together, not waiting for anyone else to come and do it on their behalf. The government is absent; humanitarian agencies are absent; politicians are absent. But I see hope coming. I see peace, and the possibility of rehabilitation, reconciliation, and stability.
There are those that through the conflict, through difficulties, through all these challenges, faith becomes firm.
But we also see others have actually lost their faith. We see Christians who were stealing other people's cows. We have seen them getting involved in violence and destroying the houses of others. We have seen them killing other people.
Faith can be strengthened through conflict and through difficult times, but we see also that it can actually be weakened.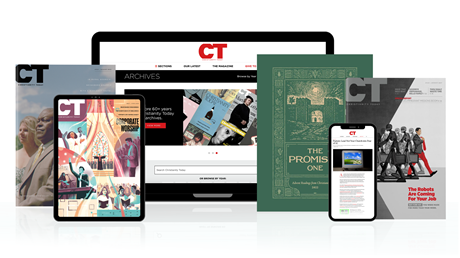 Annual & Monthly subscriptions available.
Print & Digital Issues of CT magazine
Complete access to every article on ChristianityToday.com
Unlimited access to 65+ years of CT's online archives
Member-only special issues
Subscribe
He Built a University, Sheltered Fleeing People, and Worked for Peace in Congo. Then He Was Arrested.
He Built a University, Sheltered Fleeing People, ...