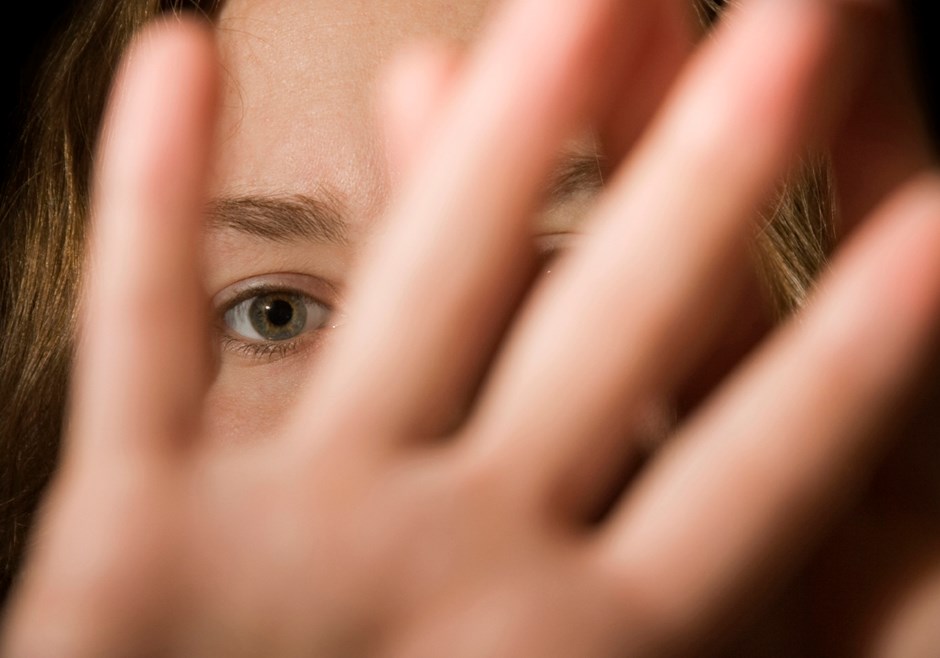 Image: iStock
Este artículo fue publicado en colaboración con la Conferencia Nacional de Liderazgo Cristiano Hispano (NHCLC, por sus siglas en inglés).
Yo no puedo escribir acerca de la violencia doméstica sin señalar mi contexto presente: Vivo en un pequeño y empobrecido país en el bajo Sahara, África, donde el abuso doméstico—incluyendo la violencia física y sexual contra las mujeres y niñas—está fuera de control. Las mujeres tienen pocos recursos para poder salir de la violencia, obtener seguridad, y conseguir ayuda.
Una de mis amigas y colegas—quien es ministro de la iglesia protestante más grande en mi país—dice que las iglesias muy pocas veces pueden tratar este tema. La violencia doméstica en este país se considera como algo más o menos "normal" me dice ella, y los ministros tienden a descartar el problema cómo algo sin importancia o cómo algo a lo que la mujer que teme a Dios debe someterse.
Hasta que leí "Is this my fault? Hope and Healing for Those Suffering Domestic Violence [¿Es esto mi culpa? ayuda y sanidad para quienes están sufriendo violencia doméstica] (Moody Publishers), por Justin S. and Lindsey A. Holcomb, yo no tenía idea de que la principal causa de muerte para las mujeres afroamericanas (en Estados Unidos) entre los 15 y 45 años era a manos de su pareja. Casi tres de cada cuatro norteamericanos conocen personalmente a alguien que ha enfrentado violencia doméstica (el 90% de las víctimas son mujeres). Como lo muestran los Holcomb, los efectos del abuso domésticos son amplios, fluctuantes e imprevisibles, severos y perduran por mucho tiempo, afectando tanto a las mujeres como a sus hijos. Por ejemplo, los niños que presencian violencia doméstica tienen el doble de probabilidades de que ellos mismos lleguen a convertirse en abusadores.
Justin (un pastor y profesor adjunto del Seminario Teológico Reformado) y su esposa, Lindsey, (una trabajadora en un centro de protección contra violencia doméstica) responden a la pregunta en el título del libro "¿Es esto mi culpa? con un inequívoco "no." Ellos también reconocen que "mientras algunas víctimas creen que los ministros de la iglesia tienen el mayor potencial para ayudarlas," en efecto (los ministros) son a menudo los que menos ayudan y algunas veces hacen daño."
En efecto, años atrás, yo misma asistí a unas conferencias bíblicas en que el profesor insistía en que el abuso conyugal no era razón para el divorcio, y que la sumisión requería aguantar algunas formas de abuso. Un popular pastor y teólogo una vez hizo una sugerencia similar en una sesión de preguntas y respuestas. Dijo que "si el abuso doméstico no le lleva a pecar sino que sólo le duele" entonces él pensaba que la mujer podía soportar el "abuso verbal por un tiempo" y "quizás que la golpeen una noche" antes de acudir a la iglesia en busca de ayuda. (Él aclaró después que las mujeres pueden buscar ayuda de las autoridades si la situación lo amerita).
Los Holcomb, al contrario, son audaces, y sin remordimiento se niegan a minimizar o descartar cualquier forma de abuso bajo cualquier circunstancia. Siguiendo los pasos del profesor Leo D. Lefebure de Georgetown, los autores definen el abuso como "el intento de un individuo o grupo por imponer su voluntad en otros a través de cualquier medio no verbal, verbal, o físico que cause daño sicológico o físico." Ellos ofrecen asesoramiento sabio y razonable (incluyendo una lista exhaustiva de recursos en los apéndices) para las víctimas y también para los familiares, amigos, y profesionales en el ministerio a quienes las víctimas pueden acudir en busca de ayuda. Los Holcomb también, de modo convincente, enfrentan las teologías distorsionadas que a veces se usan para defender el abuso.
El libro insiste apasionadamente en la suficiencia de la gracia de Dios para fortalecer y sanar a las víctimas y a los sobrevivientes. También invoca la categoría bíblica del lamento. Los Holcomb dicen que la ayuda profesional—incluyendo el uso de medicamentos psiquiátricos y consejería—de ninguna manera estorba la búsqueda de la sanidad a través del evangelio de la gracia. Las víctimas del abuso son "invitadas por Dios a clamar a él para que haga lo que ha prometido hacer: destruir el mal y quitar todo lo que hace daño a los demás y que difama el nombre de Dios."
Las mujeres que enfrentan la violencia doméstica a menudo sienten que ellas no tienen buenas opciones: Pueden dar honor a Dios o reportar el abuso; pueden confiar en la oración y en la intervención divina o buscar ayuda profesional. Rechazando las falsas opciones, Justin y Lindsey Holcomb hablan a la vida de dichas mujeres con balance, compasión, y autoridad bíblica.
Rachel Marie Stone es una contribuyente a Her.meneutics.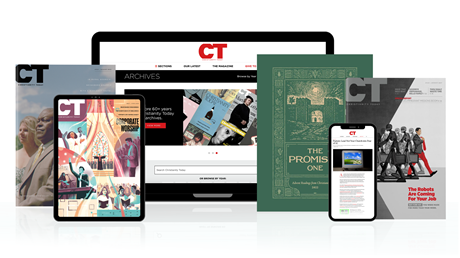 Annual & Monthly subscriptions available.
Print & Digital Issues of CT magazine
Complete access to every article on ChristianityToday.com
Unlimited access to 65+ years of CT's online archives
Member-only special issues
Subscribe
El inequívoco 'no' bíblico a la violencia doméstica
El inequívoco 'no' bíblico a la violencia doméstica