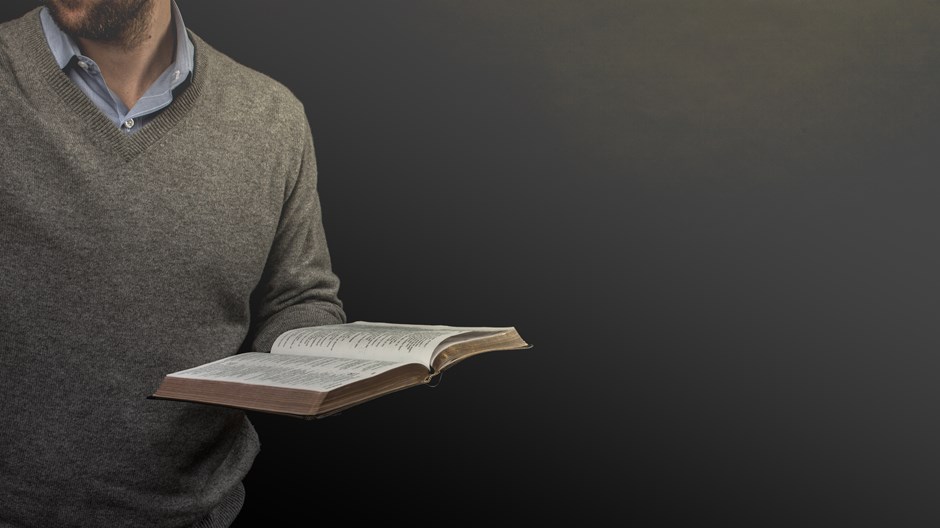 I grew up in a minister's home in Mexico. My parents, my siblings, and I migrated to the US and experienced all of the blessings and challenges of moving to a new country and ministering in a different culture. I experienced culture shock, and it affected me spiritually for some time. By God's grace, I overcame that struggle and surrendered to God's call on my life for ministry. During 33 years of ministry, I have had the privilege of pastoring small, medium, and large congregations in both primarily Hispanic and Anglo contexts. As the child of an immigrant pastor who has ministered in multi-cultural contexts in both Spanish and English, I have learned much. Here are five great truths that have helped me minister in such congregations:
1. The Great Commandment (Being and Doing)
As an evangelical, it has been the Great Commission (Matthew 28:18-20) that has often driven my ministry. But the longer I have been in ministry the more I grow to appreciate the centrality of the Great Commandment. While I still believe that the Great Commission is a priority, I believe that it should flow from the Great Commandment: Mark 12:30-31.
Whether we serve in a small or large congregation, there is always the pressure to do more. We need to make disciples, preach the gospel, provide leadership, and give pastoral care to our congregation. The danger is that we get so caught up in "doing" that we forget about "being." The risk is burnout, spiritual drought, and fruit that won't last. Focusing on loving God with all of our being helps us to start with the "being" and let the "doing" be an outcome of that love relationship (John 15:5). Let your ministry flow from the Great Commandment. Love God and from that relationship love others as you serve them.
2. The Great Ministry Assignment (Marriage and Parenting)
What do you consider your greatest ministry assignment? If you are married, I submit that your greatest ministry assignment is to be a loving husband to your wife. If you have children, that assignment includes caring for your children well.
Growing up in a minister's home and watching other minister families, I observed how some church leaders assumed that "Seeking first the kingdom" meant sacrificing your family. But that's a wrong understanding of the minister's priorities. One of the most important qualifications for a pastor in the Scriptures is to be a good husband and father (1 Timothy 3:2a, 4-5). The Bible calls for the pastor to lead out of his ministry to his own family.
The most important church members in your congregation are your wife and your children. (If you are a single pastor, you must give priority to your friendships and relationships, which are like a family to you). I have seen ministers who neglect their marriages and their families. I have seen divorce in a minister's family, and children who stray away from the faith. When that happens everyone loses: the minister, the family, and the ministry. For what shall it profit a man if he wins the whole world but he loses his own family?
3. The Great Fallacy (Ethnocentrism)
In my observation of Hispanic work, one of the greatest contributors to conflict is lack of cross-cultural awareness. Often church people assume that, because they share the label "Hispanic" or because they speak Spanish or because they share similar last names, they have the same culture. Some first generation pastors who come from various parts of Latin America assume they are coming to minister in the same cultural context. I have been in congregations where there are second- and third-generation Hispanics, Argentines, Puerto Ricans, Panamanians, Mexicans from urban and rural regions, Cubans, and Colombians. When conflict arises, people often attribute it to lack of spirituality or lack of respect and maturity, when it is simply cultural differences. We assume that our way is the only right way and we spiritualize it.
One of the best things we can do, regardless of our cultural background, is to be keenly aware of our own, to respect the way others do things, to ask questions with a teachable spirit, and to request feedback from others. Seek the Spirit to help you sort out the difference between biblical convictions and cultural norms. Whether you are a first-, second-, or third-generation Hispanic and whatever the country of your ancestry might be, if you minister in the U.S., you need to see yourself as a cross-cultural missionary. Rather than expecting people to adopt your culture, a good missionary adopts the culture of the people he/she seeks to reach. Like Paul, "become all things to all people so that by all possible means [you] might save some" (1 Corinthians 9:22b, NIV).
Furthermore, even when your assignment is to a primarily Hispanic congregation, teach your congregation to be inclusive and cross-cultural. This brings additional challenges but they are not any different from the challenges that the primarily Jewish church in the book of Acts faced.
4. The Great Challenge (Language)
Ministering in a Hispanic context often means ministry in Spanish. Of course, ethnicity and language are not exactly the same thing. Worship happens best in one's heart language. As long as there are first-generation Hispanics in the U.S., there will be a need for Spanish language ministry. By the same token, as long as there are second-, third- and fourth-generation Hispanics, and as long as couples intermarry with other ethnicities, there is a need for English language ministry.
Remember that your commitment is to the Great Commandment and the Great Commission not to a language, whether it be Spanish or English. Learn to adapt. If you can be bilingual, then minister bilingually. If you're not bilingual yet, form a leadership team that is bilingual. There are different ways to meet the language needs of your congregation and context. Space does not allow me to expound on these possibilities. However, suffice it to say that there is not just one right way to do it.
5. The Great Lie ("no podemos")
Although there are definitely exceptions, Hispanic congregations sometimes find themselves with less material resources than Anglo congregations. Many Hispanic churches feel like they are smaller, more limited in finances and in possibilities. As a pastor, you may look around and see what other congregations have at their disposal: larger buildings, newer transportation, bigger budgets and influential church members. Therefore when it comes to doing great things, pastors and congregations may think, "No podemos" ("we can't do it"). That's a lie!
The church of the New Testament had less resources than many of our Hispanic churches in the U.S. House churches, often under persecution, did great and mighty things in advancing the gospel. Without buildings, budgets, and books, they pushed against the very gates of hell with the only real resource they possessed: the Holy Spirit.
I have studied the missionary sending movement from Latin America and I have been impressed with what God has done. Beginning in the mid-1980s, Latin American leaders formed a network called COMIBAM (Cooperación Misionera Iberoamericana). Small churches with limited financial resources took the torch of missionary sending and have mobilized thousands of young men and women into the rest of the world. They have relied on the power of the Holy Spirit and they have provided bold leadership to the church in Latin America, the Iberian Peninsula and the Global church. "Sí se puede!" (Yes, we can!)
Don't give in to the lie that your congregation cannot do great things for God. God does not depend on human resources to get His work done. He does call faithful men and women to boldly lead in faith. Will you do so?
Julio Guarneri is pastor of Calvary Baptist Church in McAllen, Texas.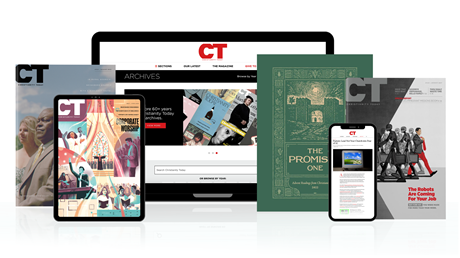 Annual & Monthly subscriptions available.
Print & Digital Issues of CT magazine
Complete access to every article on ChristianityToday.com
Unlimited access to 65+ years of CT's online archives
Member-only special issues
Subscribe
Read These Next
Trending

American Christians Should Stand with Israel under Attack

While we pray for peace, we need moral clarity about this war.

From the Magazine

God's Promises Are Clearest When We Turn Out the Lights

Christians have every reason to reduce light pollution.

Editor's Pick

Don't Miss These African Christmas Hits

Jam out this season to highlife, Afrobeats, jazz, a cappella, R & B, rap, dance, and hip-hop artists from Nigeria, South Africa, and more.
Five 'Greats' for Leaders of Hispanic Churches
Five 'Greats' for Leaders of Hispanic Churches