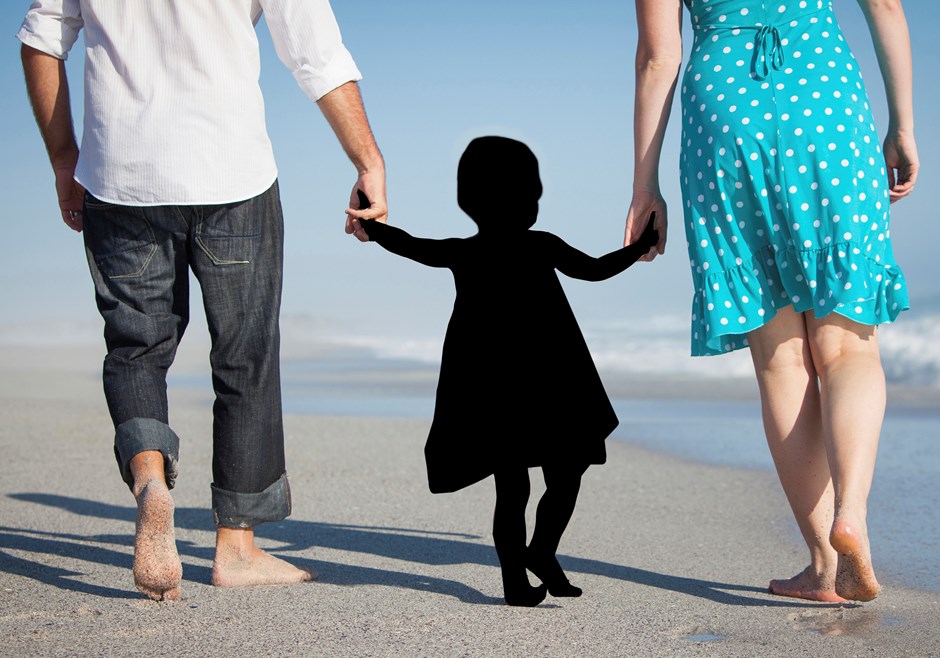 Esta es una versión revisada y corregida de la traducción publicada en julio de 2014.
Hay cierta narrativa que domina la mayoría de las historias sobre la infertilidad. Comúnmente, vienen acompañadas de un sentido de angustia y pérdida abrumadoras, sin importar cual haya sido el resultado, de tal forma que contrastan tan drásticamente con mi propia experiencia que algunas veces tengo que recordarme a mí misma que yo también tengo una historia de infertilidad.
Ese término, estéril, puede ser el término apropiado médica y técnicamente, pero no es la palabra que yo usaría para describir mi vida. Una amiga me preguntó recientemente cuál sería mi consejo para alguien que luchaba con la esterilidad. «No estoy segura», le dije, «porque yo realmente no lucho con ello en lo más mínimo».
Aun cuando Dios no ha satisfecho el deseo que he tenido por muchos años de poder tener hijos, él ha llenado mi vida con tantos otros dones, que mi mayor lucha ha sido ser una administradora fiel de tanta abundancia.
Yo tenía 26 años cuando mi esposo y yo nos deshicimos de los métodos anticonceptivos.
Pero los hijos no vinieron.
Cuando me diagnosticaron endometriosis (la causa probable de mi incapacidad para concebir), me hicieron una cirugía correctiva. Mi doctor nos dijo que quedaría embarazada en los seis meses posteriores.
Pero aún así, los hijos no vinieron.
Mi esposo y yo decidimos que otros procedimientos para intentar concebir estaban fuera de consideración. Aunque somos Bautistas, nosotros creemos en los principios establecidos en el Donum Vitae («El regalo de la vida») de la Iglesia Católica, el cual hace distinción entre las intervenciones médicas que ayudan a la unión marital para lograr el embarazo de aquellas intervenciones que sustituyen el acto marital de la procreación. Nosotros estamos de acuerdo con la distinción hecha por algunos especialistas en ética y teólogos cristianos entre la procreación y la reproducción: mientras que la reproducción se puede lograr en una variedad de maneras, la procreación ocurre dentro del misterio de dos cuerpos que se convierten en una sola carne para producir otro cuerpo.
Éstas eran nuestras convicciones. Al apegarme a ellas, yo estaba lista para hacerle frente a las pérdidas que nuestra decisión conllevaría. Nunca me imaginé las ganancias que vendrían.
Gané quedar libre de la tiranía de las tecnologías reproductivas que hubieran transformado nuestro lecho marital en un sitio de fabricación; que hubieran convertido mi cuerpo en un depósito para agujas, hormonas artificiales y medicamentos; y que hubieran reducido el tiempo a una interminable serie de ciclos de 28 días.
Un amigo que ha servido como pastor durante muchos años, ha visto muchas parejas con problemas de fertilidad «que demandan el éxito. Cuando no lo alcanzan, se desesperan más sobre el fracaso del procedimiento que por la ausencia del hijo». Tales fracasos del esfuerzo humano y de la tecnología, él dice, «pueden, y a menudo causan, incluso mayor sufrimiento». Nuestra decisión nos liberó de ese sufrimiento potencial.
Si alguna vez me sentí inclinada a lamentarme por no tener hijos, Dios nunca me dio tiempo para hacerlo.
Pero aún más importante, mis ojos, puestos en una dirección distinta, quedaron libres para ver las cosas que Dios estaba trayendo a mi vida. Si alguna vez me sentí inclinada a lamentarme por no tener hijos, Dios nunca me dio tiempo para hacerlo. En respuesta a cada ferviente súplica privada que he hecho ante Dios, su respuesta ha sido una serie de puertas abriéndose de golpe: una oportunidad para las misiones, una nueva asignación para escribir algo, un contrato repentino de un libro, un trabajo inesperado, una promoción no buscada, la oportunidad de cuidar a mis padres en su vejez, un estudiante que necesitaba ayuda adicional, alguien diciéndome que soy su «madre verdadera», o alguien aceptando en su corazón mi consejo maternal.
Nunca perdí mi deseo de tener hijos, nunca dejé de guardar nombres preferidos en mi corazón —por si acaso. Pero, gracias a Dios, hace mucho tiempo perdí todo deseo de tener cualquier cosa que no me hubiera sido dada claramente por la mano de Dios, o cualquier cosa que no fuera una dádiva buena y perfecta proveniente de lo alto (Santiago 1:17, NVI).
La Biblia está repleta de historias de personas que decidieron encargarse de cómo lograr procrear, en lugar de confiar en Dios y en su tiempo propicio. Las consecuencias fueron devastadoras.
Hoy, según los Centros para el Control de Enfermedades de EE. UU., el 6 por ciento de las mujeres casadas, entre los 15 y 44 años de edad, son estériles. Si nuestras historias de infertilidad van a ser transformadas en narrativas de esperanza y sanidad, la Iglesia debe enseñar a mujeres y hombres cómo ver y responder a la infertilidad (o a la soltería, la discapacidad o cualquier otra manera de vivir que no se alinea con las expectativas típicas de la sociedad) dentro de la realidad más amplia del evangelio.
Por supuesto que no todo el dolor de la infertilidad puede ser eliminado. Pero mucho de este dolor es perpetuado por una cultura —incluyendo la cultura de la iglesia— que no enfatiza lo suficiente el florecimiento que viene con la aceptación de nuestros límites, en lugar de insistir inútilmente en superarlos.
Al decidir aceptar la vida y los límites que Dios me ha dado, mi vida ha llegado a ser enriquecedoramente fértil.
Karen Swallow Prior es profesora de inglés en Liberty University y es la autora de Booked y Fierce Convictions
Edición en español por Livia Giselle Seidel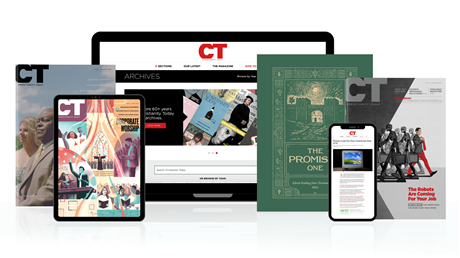 Subscribe to Christianity Today and get access to this article plus 65+ years of archives.
Home delivery of CT magazine
Complete access to articles on ChristianityToday.com
Over 120 years of magazine archives plus full access to all of CT's online archives
Subscribe Now
La bendición oculta de la infertilidad
La bendición oculta de la infertilidad