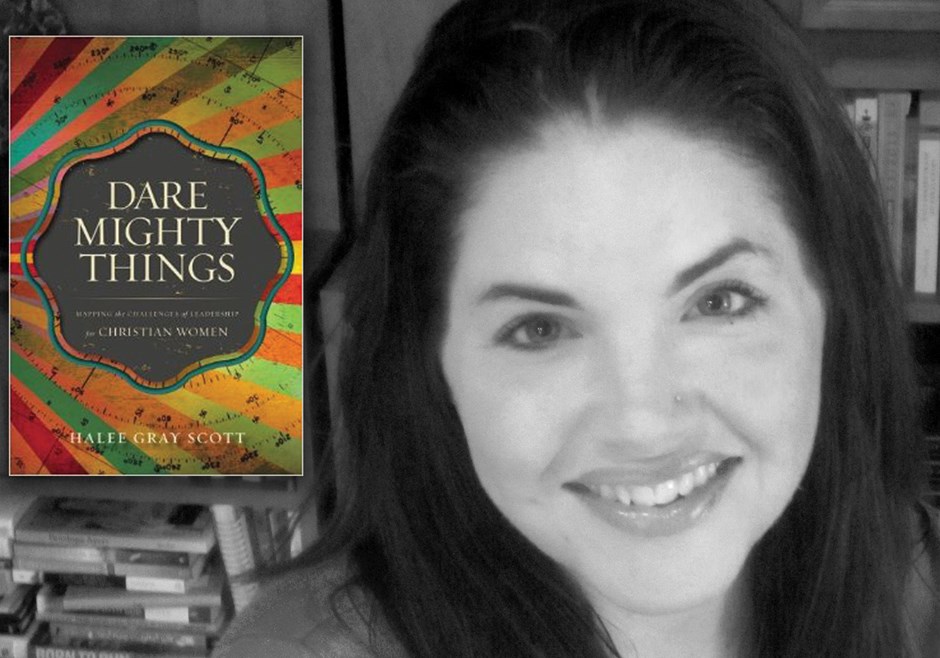 Alrededor de todo el mundo hay mujeres que son capaces de grandes cosas, pero tienen temor intentar dar ese paso. Este es el argumento central del primer libro de Halee Gray Scott: Dare Mighty Things: Mapping the Challenges of Leadership for Christian Women [Atrévete a grandes cosas: Mapeando los desafíos del liderazgo para mujeres cristianas] (Zondervan). Escritora, esposa, madre, educadora y experta en liderazgo global, Scott enfoca su investigación en la experiencia de mujeres en liderazgo y los obstáculos que ellas enfrentan. Además de compartir en su libro lo que descubrió en su investigación, Scott proyecta una gran visión para las mujeres en la iglesia y llama a las mujeres a ser fieles en la administración de sus dones. Sharon Hodde Miller, quien escribe para Her.meneutics (ministerio de publicación de CT enfocado en la mujer cristiana), habló con Scott acerca de las dificultades que enfrentan las mujeres en el liderazgo.
Las mujeres no siempre piensan de sí mismas como líderes. ¿Por qué titubean en esto?
Dos cosas contribuyen a este problema. Primero, el mundo de los negocios ha dominado la conversación sobre el liderazgo. Vemos muchas Iglesias adaptando principios de negocios al contexto de la iglesia. Cuando tomamos el liderazgo secular y lo aplicamos dentro de la Iglesia, la idea de liderazgo que llevamos es muy masculina, muy orientada a los negocios, muy "vamos a hacer cosas." Las mujeres, en cambio, tienen la tendencia a organizarse alrededor de la gente y de una causa. Es difícil para las mujeres, en especial las cristianas, relacionarse con el tipo de liderazgo modelo del que frecuentemente hablamos.
Segundo, mucha gente no mira a las mujeres y piensa intencionalmente en desarrollar sus dones de liderazgo. Pero las mujeres necesitan ese tipo de ánimo. Algunas mujeres necesitan que alguien las mire y diga, "sabes, yo veo un potencial en ti."
¿Cuál pudiera ser un mejor entendimiento Cristiano sobre el liderazgo, que trascienda lo masculino y femenino?
El auténtico liderazgo Cristiano está más centrado en la causa—alrededor de la causa de Cristo—y enfocado más en la formación de las personas que en el desarrollo de principios. Este tipo de liderazgo también requiere una estrategia de equipo. En los evangelios Jesús formó un equipo de personas para ir y compartir las buenas nuevas. La tarea no estuvo a cargo de una persona solamente.
El liderazgo cristiano pone atención a las personas y a la causa. No tiene que ver con construir grandes edificios o iglesias llenas de gente, sino más bien se trata de llevar a las personas a tener una experiencia con Dios y a conocerle.
Las mujeres han obtenido logros tanto dentro como fuera de la iglesia, pero usted nos dice que "el avance de las mujeres en puestos de liderazgo se ha truncado totalmente" ¿En qué manera?
Las investigaciones sobre el tema han demostrado que esto es verdad—incluso en los sectores de negocios. El progreso que las mujeres están haciendo hoy, no se compara con el progreso extraordinario de hace 15 o 20 años. Dentro de la Iglesia esto ha ocurrido por varias razones.
Primero, hay una falta de mentoras entre las mujeres que se han vuelto líderes exitosas y las que aún están en desarrollo. Sin estas mentoras, las mujeres no tienen la visión de todo lo que Dios puede llevar a cabo a través de sus vidas.
Además, otra cosa que detiene el avance de las mujeres es el mito de la mujer excepcional—la creencia de que las mujeres que son líderes, son—por alguna razón—excepcionales. Pensamos que son innatamente distintas de otras mujeres en maneras que no se pueden superar con educación y entrenamiento.
Esto me recuerda un tema que se ha debatido acaloradamente en los últimos dos años: ¿Pueden las mujeres "tenerlo todo"? ¿De qué manera trata este libro esa pregunta?
Espero animar a las mujeres a que pueden encontrar profunda satisfacción sin tener que tener todo en su lugar. Esto es realmente difícil para mí porque dejé mi trabajo de profesora universitaria, un trabajo que amaba, para quedarme en casa con mis niñas.
Si me dejo, puedo terminar muy desanimada, en vez de ver la hermosura de esta etapa en la vida y como Dios está usando mis dones ahora. Es importante que las mujeres recuerden que sí pueden tenerlo todo—pero no todo al mismo tiempo.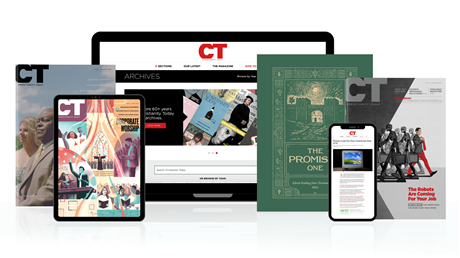 Subscribe to Christianity Today and get access to this article plus 60+ years of archives.
Home delivery of CT magazine
Complete access to articles on ChristianityToday.com
Over 120 years of magazine archives plus full access to all of CT's online archives
Subscribe Now
Todas las mujeres tienen un potencial de liderazgo
Todas las mujeres tienen un potencial de liderazgo