St. Patrick
Before St. Patrick became the figurehead for a day of Irish national pride, he was a local hero who fought against human trafficking, championed evangelism, and engaged in discipleship. As a teenage boy, he was taken from Wales by Irish raiders and sold into slavery. He eventually escaped and returned to his family, but instead of returning to a normal life, he joined the church and returned to Ireland as a bishop. In his Letter, one of two surviving works by Patrick, he explains the reason for his return: "I live among barbarous tribes, a stranger and exile for the love of God."
Featured Articles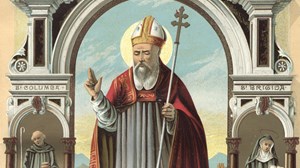 Reclaiming St. Patrick's Day
But if we are to choose a social issue for March 17, what would it be?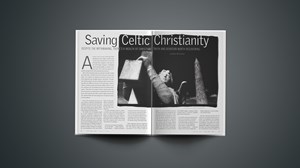 Saving Celtic Spirituality
Despite the mythmaking, there's a wealth of Christian truth and devotion worth recovering.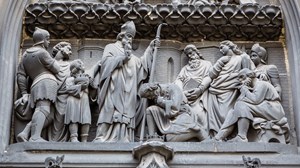 What We Can Know about Saint Patrick
He wasn't the first to bring Christianity to Ireland, but he was a pivotal figure.
loading more