I'm Dreaming of a Victorian Christmas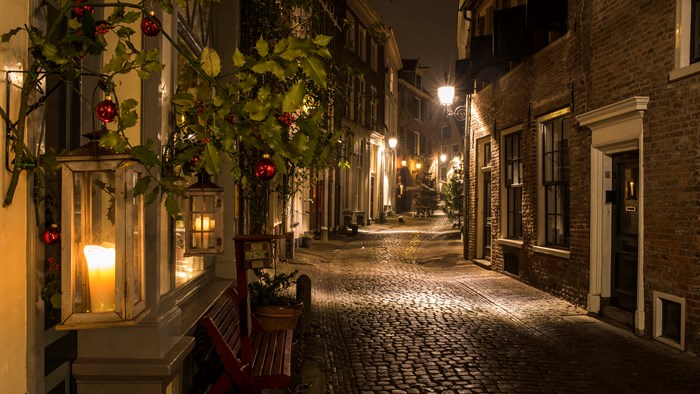 A particular Christmas, or to be more exact, two Christmases, entered the modern imagination in 1868 through a much-beloved storybook, coloring our vision of Christmas ever since.
The first of these Christmases takes place under the shadow of war—the Civil War. A few days before the holiday, the four young daughters of an absent army chaplain mope together in the home that now seems so empty. They ruefully consider their holiday prospects: their "straightened circumstances" have reduced the customary Christmas bounty to a mere dollar apiece, doled out by their mother.
At first, each broods over her meager treasures, planning self-indulgent purchases. But in the end, they spend the money on gifts for their mother.
Each girl has evident talents but also evident weaknesses. The oldest is a motherly sort, perhaps grown up too soon, who works as a governess. Next is the tomboy, an aspiring author (transparently, the book's author) and the family instigator, always writing and staging melodramas into which she drafts the others. Then the gentle third child, a peacemaker and a blessing to everyone, but dangerously frail. And last, a curly-haired, self-conscious beauty who wants to be an artist.
On Christmas morning, each finds a small New Testament with a colored cover under her pillow, placed there by motherly hands. And each becomes painfully aware of the petty, besetting sins that separate her from God and others. Together they rededicate themselves to following in the footsteps laid out in Bunyan's Pilgrim's Progress, a story they have acted out together as girls—up, down, in, under, and through the landscape of the family home.
Downstairs, they join their mother in pulling together as much of a ...
You have reached the end of this Article Preview