Fire, Water, and a Risen Savior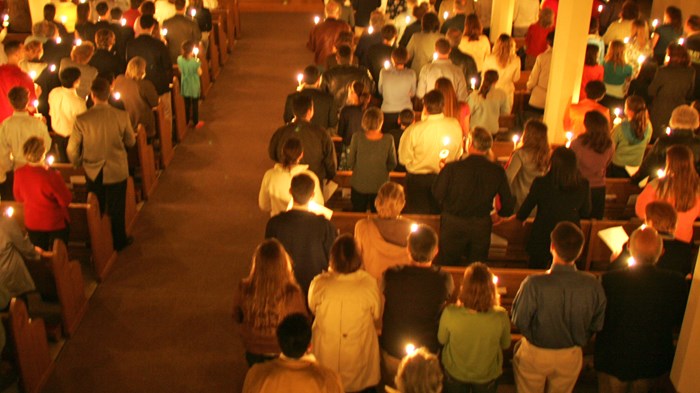 After the long darkness of Lent, the brief exultation of Palm Sunday, and the sorrow of Maundy Thursday and Good Friday, Easter morning dawns. While the secular world sleeps, or reads its New York Times, or hands out bunnies, eggs, and jelly beans to its eager children, the Christian community gathers around a different set of symbols: lilies, trumpets, spring clothes, Easter cantatas, the "Hallelujah Chorus," darkness, fire, water, oil, bread, wine … Wait—what?
Of all Christian celebrations of the events of Christ's life, our modern Easter traditions have perhaps strayed farthest from the ways the early church marked the day—or rather, the days, for they saw Holy Week, and especially its holiest hours from Thursday night to Sunday morning, as an indivisible unit. The New Testament makes clear that early Christians began to meet on the first day of the week (Acts 20:7,11) to "break bread" and celebrate Jesus' resurrection. But though every Sunday was thus a "little Easter," the early church also drew attention to the events of Jesus' last days through what they called the Pascha (taken from the Hebrew word for Passover, and held at the same time of the year). They read Scripture and celebrated the Eucharist to commemorate Jesus' triumphal entry, Last Supper, betrayal, crucifixion, burial, and resurrection. 1 Corinthians 5:7-8 may be a New Testament reference to this festival, and it was certainly being celebrated by the second century, when controversy arose as to whether it should be commemorated on a Sunday or on the date of Passover itself.
Because Paul had described baptism with the imagery of death and resurrection (Romans 6:4-5), the time surrounding ...
You have reached the end of this Article Preview