Inaugural Scriptures
This slideshow is only available for subscribers.
Please log in or subscribe to view the slideshow.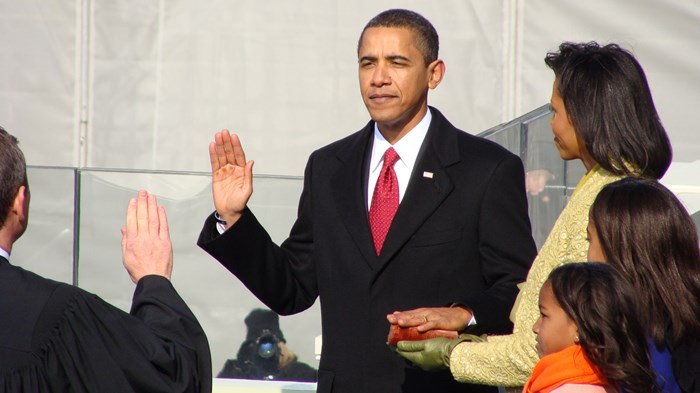 Christian History's issue on the American presidents included several great religious quotes from inaugural addresses.
Among them is the following quote from William Henry Harrison, who didn't get to do much as president other than give this speech (after delivering a long speech on a cold day, he came down with pneumonia and died a month into his term):
"I deem the present occasion sufficiently important and solemn to justify me in expressing to my fellow-citizens a profound reverence for the Christian religion and a thorough conviction that sound morals, religious liberty, and a just sense of religious responsibility are essentially connected with all true and lasting happiness …"
Also worth noting is Jimmy Carter's explicit reference to the Bible upon which he took the oath of office:
"I have just taken the oath of office on the Bible my mother gave me a few years ago, opened to a timeless admonition from the ancient prophet Micah: 'He hath showed thee, O man, what is good; and what doth the Lord require of thee, but to do justly, and to love mercy, and to walk humbly with thy God.'"
Those inaugural Bibles have been a source of much media attention in recent days.
Many have noted the odd verse upon which George Washington took his oath: "Zebulun shall dwell at the haven of the sea; and he shall be for an haven of ships; and his border shall be unto Zidon"(Gen. 49:13). Apparently the Bible was opened at random that day. No presidents have since chosen that particular verse as their model, but several–Warren Harding, Dwight Eisenhower, and George H.W. Bush–have picked Washington's Bible. Actually, so did Jimmy Carter. He, Eisenhower, and Bush all used two ...
You have reached the end of this Article Preview