5 Massive Changes Coming to Your Church (If They're Not Here Already)
The good news of Jesus never changes. But the way people receive that news is changing. Fast.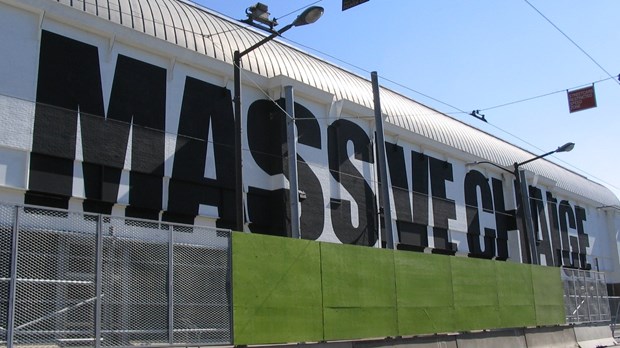 Image: Sookie | Flickr
Have you ever wondered why virtually every church leader is constantly writing and speaking about change? Including me?
Because we live in the fastest-changing culture ever. Change is not just an ocassional reality. It's the water we're swimming in.
For instance, every time an app on your smart phone has an update, you're seeing a change that used to take at least a year to happen, and would have been delivered in a book or box at your local store. Now they happen several times a week – or a day.
If we're not aware of how the world around us is changing, we'll miss out on an opportunity to share the gospel with that world.
If we're not aware of how the world around us is changing, we'll miss out on an opportunity to share the gospel with that world. Not because the gospel will become irrelevant. Quite the opposite. The more everything else changes, the more important the good news of Jesus will be.
But the way people hear, understand and receive the timeless gospel is changing. Fast. If we don't realize and adapt to those changes, the people who need to hear it will be left on the sidelines – at least in part due to our stubbornness and ignorance.
People whose lives are constantly being upended by change are desperate for a permanent rock they can cling to. That rock is the gospel of Jesus.
Here are 5 changes every Christian leader needs to be aware of.
1. The Way People Earn Is Changing
A generation ago, our culture shifted from one income per household to two. Today we're shifting from one income per person to two.
It is now normal for a person to come home from their job and spend the evening selling items online, doing clerical work or repairing cars for a few extra dollars.
If you haven't experienced this phenomenon yet, you will. In expensive, heavily-populated cities like where I live this is already the norm.
For years, this was done by power couples wanting to support a lavish lifestyle. Now, it's being done by average families trying to pay the bills.
As we'll see in the following points, this is affecting how people live, how they give, how often they can attend church, and more.
2. The Way People Give Is Changing
When earning patterns change, giving patterns change.
By every account, people in their 20s today don't just give less than people in their 50s give. They're giving less than people in their 20s used to give. And people in their 50s (and 40s and 60s and more) are giving less than they used to, as well.
Pivot is a part of CT's Blog Forum. Support the work of CT. Subscribe and get one year free.
The views of the blogger do not necessarily reflect those of Christianity Today.
Join in the conversation about this post on Facebook.