Pastoring Shouldn't Be this Hard (With 4 Steps to Make It Easier)
Our obsession with numerical growth may be the unseen culprit behind a lot of burnt out pastors and unhealthy churches.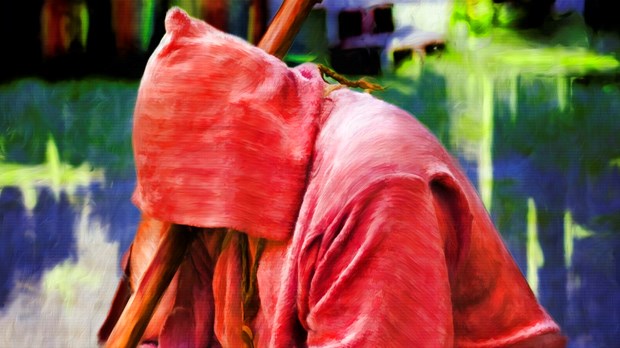 Image: Randen Pederson | Flickr
Pastoring is hard work. But should it be this hard?
According to a post by Philip Wagner, Peter Drucker said that the four hardest jobs in America are:
The President of the United States
A university president
A CEO of a hospital
A pastor
(UPDATE: Please note the disclaimer about the attribution of this quote at the end of this post.)
In recent years, after suffering through my own mostly self-inflicted pastoral grief, I've come to this conclusion:
If pastoring is the fourth hardest job in America, we're not doing it right.
Pastoring Was Not Intended to Be Like This
The New Testament writers never sugar-coated the challenges of ministry, but even in Paul's list of hardships he endured for the sake of the gospel, he chided himself, saying "I am out of my mind to talk like this." (2 Corinthians 11:23-28)
And that's a man who was under Roman persecution! If a pastor in modern-day America feels we're under pressure equivalent to the Apostle Paul, a lot of it has to be self-inflicted.
Pastoring was never meant to be as hard as we make it.
Pastoring was never meant to be as hard as we make it.
With that in mind, I've assembled a short list that has helped me make the task of pastoring less burdensome and far more joyful.
1. Stop Being a Martyr
Many of us work ridiculous hours in ministry, and not always because we need to, or even because others expect it of us. Many of us have a desperate need to be everyone's hero, so we're doing tasks that others should be doing.
So why do we keep doing them? Here's a hard truth. Don't dismiss it too quickly.
Many pastors like hearing that our job is hard. We thrive on it.
Yes, martyrdom is sometimes considered one of the spiritual gifts, but I'm pretty sure Paul was talking about the kind of gift you only get to use once – not the gift that keeps on giving.
Much of that martyr syndrome comes from guilt. We feel guilty if we're not doing everything for everyone. But no church can get healthy, and no pastor can stay healthy that way.
2. Start Making Disciples
Any church that requires the pastor to do all the ministry is unhealthy. Whatever its size. And so is its pastor.
It's not easy to make mature disciples. But it's the pastor's primary calling. Make disciples. Prepare God's people to do ministry. (Matt 28:19 & Eph 4:12)
In the short run it often seems easier to do certain jobs yourself. But in the long run it will ruin you – and cripple your church.
Pivot is a part of CT's Blog Forum. Support the work of CT. Subscribe and get one year free.
The views of the blogger do not necessarily reflect those of Christianity Today.
Join in the conversation about this post on Facebook.