Grow Or Die? Actually, There's A Third Option – Be A Great Small Church
Church growth principles are important, but we need to know what great small churches look like, too.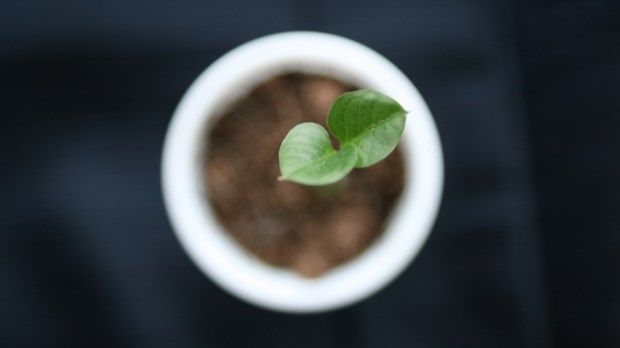 Most church leadership principles focus on how to prepare your church for numerical growth.
That's an important aspect of leading a church, for sure. One I want to learn more about.
But it's just one aspect of church leadership. It shouldn't be the entire menu.
We can't teach church growth principles at the expense of another set of principles that will be even more important for most churches – how to be a great church while we're small.
There's A Lot Of Small Out There
Most churches in the world are small. Always have been. Always will be.
As many as 90 percent of churches are under 200, and 80 percent are under 100. (In America it's closer to 65% under 100 – still a huge number.)
These stats are true in places where the church is in revival and where it is in decline. Whether healthy or sick, successful or failing, effective or anemic, most churches have been, are, and will be small congregations.
Small churches also dominate the landscape in places where church growth principles are known, taught and practiced. Many of those small churches have sought, studied and used those principles to try to grow numerically, but have been unsuccessful at doing so.
What do they do then?
We need to teach church leaders not just how to grow numerically, but what to do if the church gets healthy, strong and missional, but still doesn't grow numerically.
That's why we need to teach church leaders not just how to grow numerically, but what to do if the church gets healthy, strong and missional, but still doesn't grow numerically.
(Yes, that happens. A lot.)
Unfortunately, we're not teaching that aspect of church leadership very well.
More Options Than Grow Or Die
"Grow or die" seems to be the only message a lot of church leaders are hearing. So when the expected, anticipated, supposedly inevitable numerical results don't come, they're left grasping at … nothing.
If over 90 percent of churches are small, we need to do a better job at teaching how to do small church well. What does a healthy, relationship-based pastoring style look like? What kinds of bivocational jobs fit best around a pastor's schedule? How does a church accomplish great ministry with little or no money?
These are the real-life pastoral skills that will be more helpful to the majority of pastors than how to break growth barriers, what's the best new lighting tech, and how to go multi-site.
Help Us Be Great
If you write or teach church leadership, this is not meant as a criticism of what you may or may not be doing. It's a request for help.
Along with teaching us about the latest trends in video streaming, spend some time with local pastors of small churches. Ask them what their greatest needs are, how the challenges of pastoring a small church are changing, and what you can do that will help them the most.
Don't assume you know. Or that you know better.
Ask.
Then listen.
They might have something to say that we all need to hear.
Pivot is a part of CT's Blog Forum. Support the work of CT. Subscribe and get one year free.
The views of the blogger do not necessarily reflect those of Christianity Today.
Join in the conversation about this post on Facebook.