Recalibrate: 10 Steps Every Church Must Take This Year, Or Be Dead In A Decade
Everything but Jesus and the Bible must be on the table.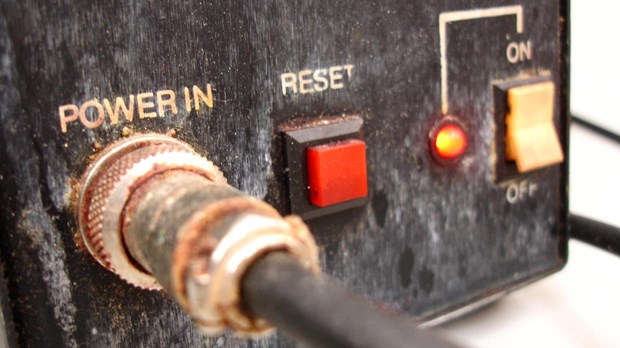 The church is not dying. It's in fine shape.
Jesus said he'd build it, and he is. Relentlessly and beautifully.
But individual congregations, denominations and ideologies? Now that's another story.
While the church of Jesus around the world continues to move forward, chasing away the darkness with the light of Jesus, many local expressions of the church are watching their candles flicker in recent years.
Recalibrate Church
I believe the next decade or two will be critical for the western church. The culture around us is experiencing a once-in-a-millennium shift right now. A recalibration of the way we think about everything from our morality, to our sexuality, to our identity, and our theology.
It's only just beginning. And the pace of it is being propelled into hyper-speed by new technology.
So what's the local church to do? We must hold two seemingly competing ideals in our hands at the same time.
Ideal #1: Stand strong on the unchanging principles of God's Word.
Ideal #2: Adapt our methods to a fast-changing world.
If we hope to do these two things well, local congregations must reinforce the following 10 principles. And the sooner we get to work on them, the better.
1. Reestablish The Biblical Essentials
According to a recent article in The Washington Post, churches that stand firm on the biblical essentials are more likely to be thriving, while those that compromise on them are more likely to be dying.
Any church that abandons biblical principles won't just fail to survive, they don't deserve to.
We shouldn't need a newspaper article to tell us to stick to the essentials. While everything else can change, the essentials cannot. Any church that abandons biblical principles won't just fail to survive, they don't deserve to.
2. Emphasize Discipleship And Leadership Training
The days of hiring a team of pastors to do all the ministry of the church is dying. Finally.
Instead, churches that thrive are taking Ephesians 4:11-12 seriously by equipping the saints to do the work of ministry and raising up a team of ministers.
In the coming decades, the pastor's main task must shift from preaching and caregiving, to training lay leaders to do the ministry of the church. That has always been our calling, anyway. Events on the ground are now forcing us to do it the biblical way.
For many, maybe most churches, this will be a long-term turnaround of attitudes and methods. Start now, or you may miss the boat.
Pivot is a part of CT's Blog Forum. Support the work of CT. Subscribe and get one year free.
The views of the blogger do not necessarily reflect those of Christianity Today.
Join in the conversation about this post on Facebook.