Quarantined? 17 Ideas To Keep Your Body, Mind And Spirit Strong
This is a serious and difficult time. Quarantines are hard. But we can do more than endure, we can step up and be strong.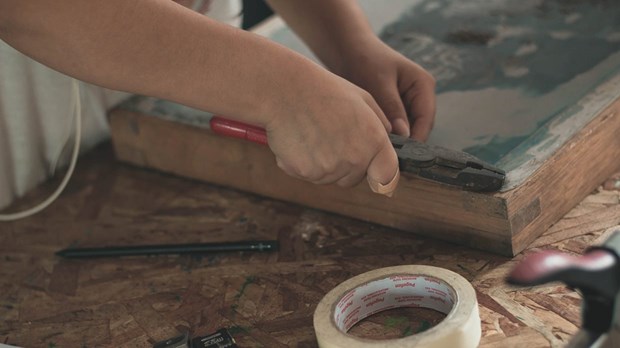 Over the next few weeks there will be a lot of people quarantined in their homes in an all-out attempt to mitigate the effects of COVID-19 (Coronavirus).
This is cause for concern, but it need not be a cause for fear. Especially if we prepare well for it.
But what exactly can we do while isolated – either alone or with family – for days or weeks at a time?
A lot of people are already adding to their TV-watching queues. That's not wrong – I plan to watch some TV and movies myself. But if that's all we do, we will have added to the problem by squandering our time.
Fighting Fear By Fighting Boredom
Staving off boredom may seem like a trivial issue. And it is certainly not as severe as the medical and financial challenges many are facing. But it is not trivial.
Fears tend to grow when we're passive, but diminish when we're active.
Fear is a very real issue right now. And fears tend to grow when we're passive, but diminish when we're active.
So let's keep busy. But not just for the sake of busyness. Let's use this as an opportunity to do activities that add value to our lives and the lives of others.
Here are a few ideas:
1. Read
Start with the Bible. Depending how long this goes, you might cover a lot of territory, or go really deep into a book that touches your heart.
Also, you can catch up on books that can teach you something new.
Enjoy a novel or biography.
Join an online book club with friends, or join an existing site like Goodreads.
2. Write
Process your thoughts, feelings and ideas in a journal or diary. This is a great
Blog.
Write a book that someone else might want to read. I can tell you from personal experience, there are more people who want to read what you have to say than you might think.
Send cards or letters to friends.
3. Create
This would be a great time to make something with paint, clay, paper, music, yarn, wood, glue, macaroni noodles, you name it.
4. Pray
You need it.
We need it.
The world needs it.
Pray especially for the ill and elderly, medical personnel, first responders, people whose livelihood is on hold, and anyone else who's hit hard by this crisis.
5. Plan
For so much of our lives, too many people just move from one event to the other.
What if we used this forced slowdown to pause, look ahead, ask the Lord where he wants us to go, and start thinking and praying about how to get there?
6. Exercise
Your local gym will be empty for a while, so it's a great time to use the treadmill in your garage for something other than a clothing rack.
Pivot is a part of CT's Blog Forum. Support the work of CT. Subscribe and get one year free.
The views of the blogger do not necessarily reflect those of Christianity Today.
Join in the conversation about this post on Facebook.