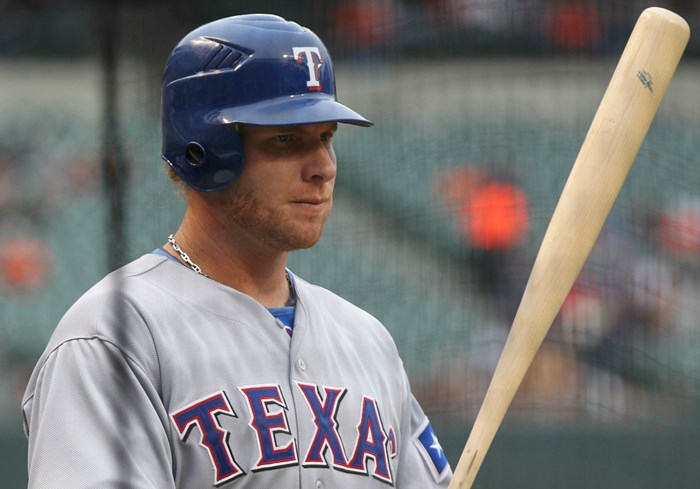 Image: Keith Allison/Flickr
In somewhat of a David vs. Goliath scenario, a small Christian clothing company took Los Angeles Angels outfielder Josh Hamilton to court over a slogan used by both parties on sports apparel.
Josh Eckel and Tyler Mileger, founders of Dallas-based Play Hard Pray Harder (also known as P2), filed suit after discovering that Hamilton had also been promoting the "Play Hard Pray Harder" slogan on clothing sold by Scripture Art, co-founded by the baseball giant's wife.
Hamilton, who has publicly acknowledged his reliance on his Christian faith in struggling with drug and alcohol addiction, used the phrase on clothing as early as April 2012. P2 formed the previous January.
The suit was ultimately settled in P2's favor because the small start-up sold merchandise across state lines before Hamilton, who agreed not to pursue trademark rights in the future.
"For something like this to work, I couldn't just give half my effort, I knew I needed to give all of my effort and so that meant all my savings, and all the energy, and all the free time that I had," Eckel told KDFW Fox 4. The company's lawyer later told the Associated Press that his clients "were extremely disappointed that the issue had to be extensively litigated for Hamilton to do the right thing."
Hamilton stated he was "happy to have this distraction resolved," citing Matthew 5:39-40: "But I tell you, do not resist an evil person. If anyone slaps you on the right cheek, turn to them the other cheek also. And if anyone wants to sue you and take your shirt, hand over your coat as well."
CT profiled Hamilton during his recovery from addiction and rise to baseball stardom. CT has also covered other "David-and-Goliath" trademark disputes involving Christians, such as a small Chicago-area church asking basketball star Derrick Rose to help it fight Adidas, and a naming conflict involving a church plant of Seattle's Mars Hill.