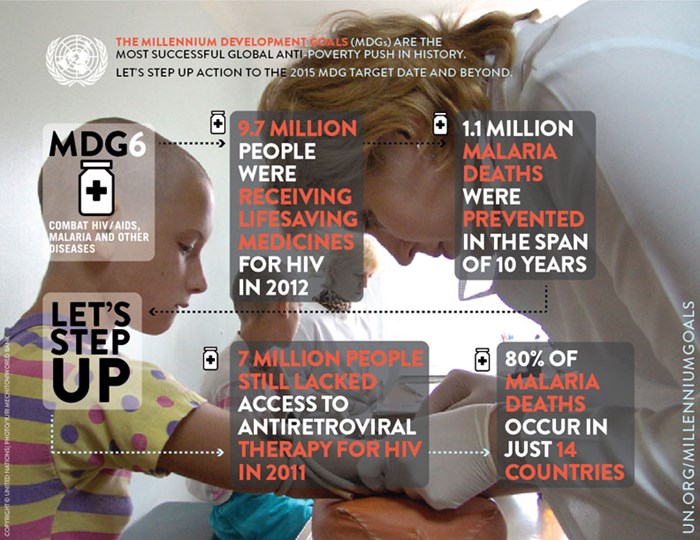 Image: UNAIDS
Christians worldwide took part in World AIDS Day outreach today (December 1) in a rare overlap with the first Sunday in Advent, when many churches start preparations for Christmas.
World AIDS Day, the annual focus on HIV/AIDS, has become an almost week-long effort to bring fresh public attention to fighting the virus that infects 6,300 people daily, according to the UN HIV/AIDS 2013 Factsheet. Globally, about 34 million people are HIV-positive.
One theme this year is Getting to Zero, which would mean zero new HIV infections. But the short-term 2015 goal, endorsed by the United Nations, is to achieve a trend reversal—a first-ever decline in the number of overall new infections.
The HIV/AIDS Initiative at Saddleback Church in southern California supports the Getting to Zero campaign with extensive online resources. In addition to World AIDS Day events, more Christians and their churches are doing front-line ministry than many people might realize.
For example:
Pastor George Karambuka in Nairobi, Kenya, is using his Facebook page to advocate for adult men to be circumcised, a research-verified means to reduce the spread of the virus. CT wrote about his outreach in 2012.
1