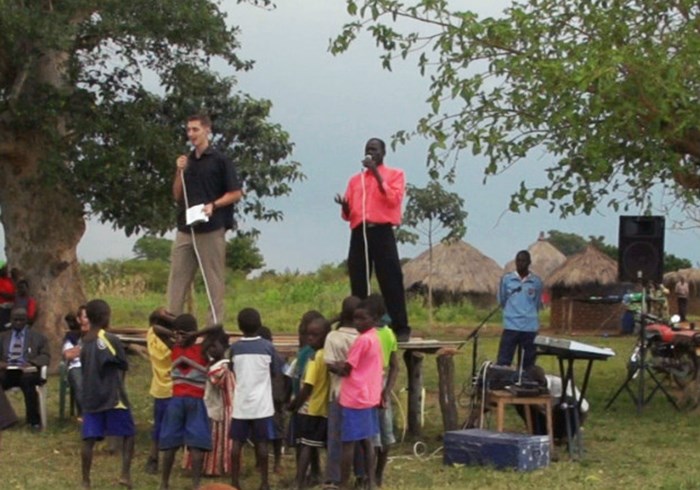 Image: Courtesy of Variance Films/Motto Pictures
What do the Winter Olympics in Russia, the governor's race in Massachusetts, LGBT laws in Uganda, and a unanimous U.S. Supreme Court decision all have in common?
Massachusetts pastor Scott Lively, who could soon be coming to a movie screen near you.
Lively features prominently in the Africa-made documentary God Loves Uganda, which makes its U.S. debut tomorrow. But the exposure for Lively, who last week announced his candidacy for governor of Massachusetts, might not be such a good thing. Reason: It focuses on his alleged support for proposed legislation in Uganda that initially included the death penalty for gays and lesbians.
According to the Daily Maverick, the documentary shows Lively instructing Ugandans that "gays are pederasts, that gays were responsible for Nazi Germany, that gays have taken over the UN and that gays are coming to Uganda to 'recruit your children.' But, Lively says, 'Uganda can be the first country to stop them' if they implement ...
1