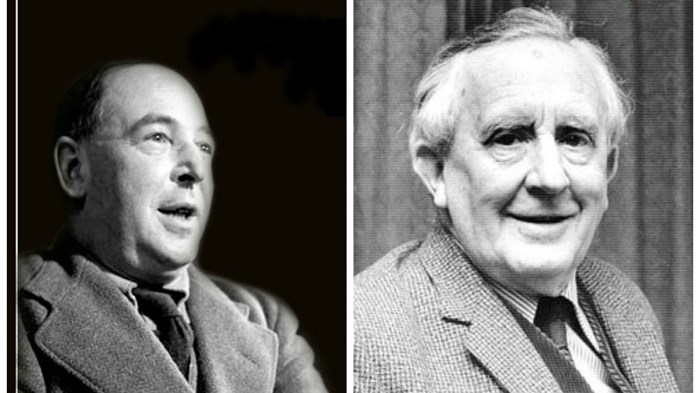 Image: Wikimedia Commons and sfjalar/Flickr
The friendship between C.S. Lewis and J.R.R. Tolkien, well known to some devoted fans, may soon be a star of the silver screen along with the elves, dragons, hobbits, and marsh-wiggles of their creation.
Tolkien & Lewis, an $18 million British film that will feature the strength and the strain of the famous friendship, is aiming for an Easter release, according to the Hollywood Reporter. The film, to be produced by Attractive Films and directed by Simon West (Lara Croft: Tomb Raider; The Expendables 2), is aimed at a faith-based audience.
"Lewis becoming the poster boy for Christianity upset Tolkien," said Attractive executive Wernher Pramschufer. "And obsessive genius Tolkien is blocked, terrified of finishing The Fellowship of the Ring, for fear of the strange, psychotic visions which torture him."
At the same time, Fox Searchlight and Peter Chernin of Chernin Entertainment are working on a biopic of Tolkein's life, titled simply Tolkien, which will ...
1