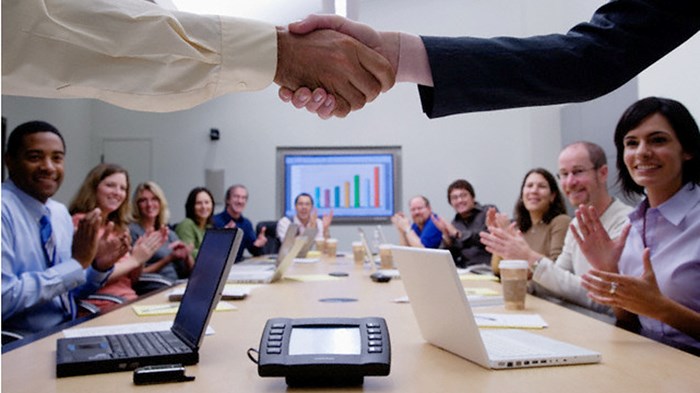 Image: Nguyen Hung Vu/Flickr
If they can be tempted away from their workplaces to worship, churches can make parishioners happier with their jobs, new research shows.
Regular attenders who frequent a church that teaches God is present at your workplace, work is a mission from God, or that faith can guide work decisions and practices is a good sign for your career, according to a recent study from Baylor University.
Those who often attend churches with that philosophy are more likely to be committed to their work, be satisfied with their work and look for ways to expand or grow the business.
The effect isn't huge, but it is statistically significant, said Baylor researcher Jerry Park. Park and his fellow researchers point out in the study that the small effect size might be meaningful in another way: As an indication that current survey questions and methods do a poor job of measuring the importance and influence of religion in respondents' lives.
(CT previously reported on the anomalous non-Christians ...
1