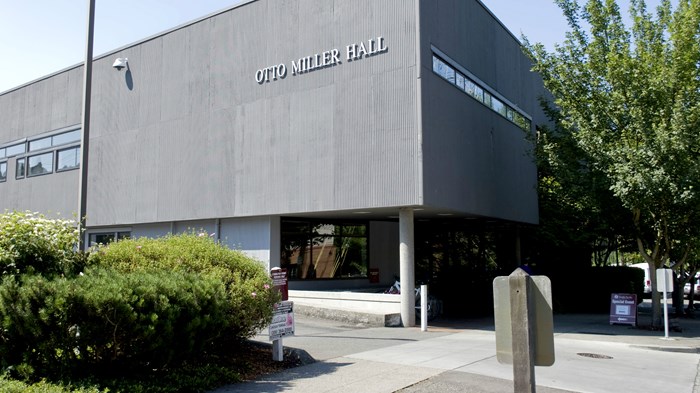 Image: Courtesy, SPU
Updated 6/6/13 8:58 a.m. with further identification
Seattle police have arrested a suspect in today's shooting at Otto Miller Hall on the campus of Seattle Pacific University. Local media report that Seattle police identified him as Aaron Ybarra, a 26-year-old with no known connections to SPU and that he was not a student at the school. He was armed with a shotgun and a knife, police said.
Police say the Ybarra was subdued by a student, who was acting as a building monitor. That student is now widely identified as Jon Meis. The Seattle Times says he was "working at the time as a monitor who sits at a desk in the lobby, near the Hall's front door. [He] quickly moved in to pepper-spray the gunman, then he tackled him to the ground. Police arriving moments later moved in to handcuff and arrest the suspect, other witnesses said."
Seattle police told reporters that after the student building monitor subdued the shooter, other students jumped on top of them and helped ...
1