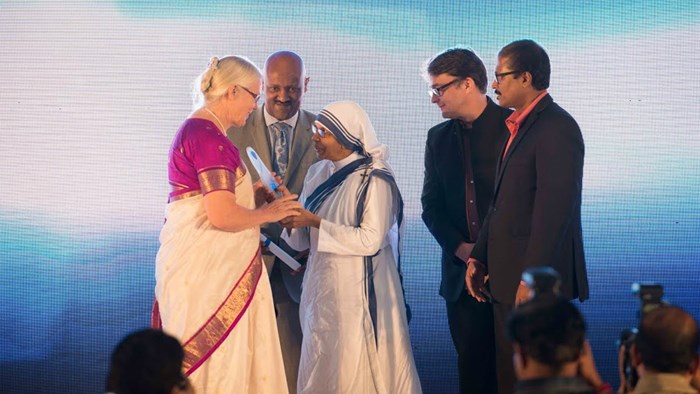 Image: The Harmony Foundation
One of India's most famous examples of Christian forgiveness has now been feted.
After missionary Graham Staines and his two sons were burned alive by Hindu extremists in 1999, his widow Gladys decided to continue their ministry to lepers in India.
Last month, Gladys was named the 2015 recipient of the prestigious Mother Teresa Memorial Award for Social Justice by the Harmony Foundation, a Mumbai-based charity that grants the only award endorsed by the famous nun's Missionaries of Charity.
"I thank God for his help in enabling me to carry out the work in caring for people with leprosy, even after my husband was killed," Staines told AsiaNews after being named this year's winner.
Staines initially considered returning home to Australia following the deaths of her family members, but decided to stay in India where she and her husband had served lepers for 15 years. She kept their daughter Esther, then 13, with her.
"I cannot just leave those people ...
1