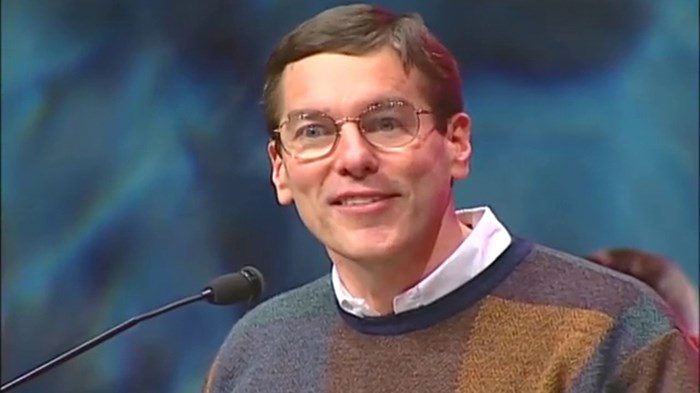 Steve Hayner, one of the baby-boomer generation's most influential evangelical leaders, has died. He was known for his presidency at InterVarsity Christian Fellowship and later at Columbia Theological Seminary.
Hayner had battled pancreatic cancer for more than a year before his death on Saturday, January 31, at age 66. He is survived by his wife, Sharol, and three children.
Update Feb. 4: According to Columbia Seminary, a service celebrating Steve's life will be held at Peachtree Presbyterian Church, 3434 Roswell Road Northwest, Atlanta, Georgia, on Feb. 23 at 2 pm.
Hayner, most recently the president of Decatur, Georgia-based Columbia Theological Seminary, served as head of InterVarsity from 1988 to 2001, following a turbulent period for the organization.
"He united us around our purpose and mission to the campus, and all the growth we have experienced in the last decade stands on Steve's shoulders," said Jim Lundgren, IVCF senior vice president.
Fellow InterVarsity leaders remembered Hayner in an online tribute, attributing to him their ongoing commitment to diversity. They described him as someone committed to healing; a kind, authentic friend; and the kind of leader who brought out leadership skills in others.
Columbia Theological Seminary released this statement:
Known by many throughout the world with love, affection, and gratitude, Steve was a person of many honors and degrees who refused to categorize others or himself by achievements. His goal was to always live to and for an audience of One, and his hope was to live life with wide open arms and relational integrity. His life was imbued with joy and freedom, which touched and changed many people along the way.

On Wednesday when the Columbia community gathered to worship and pray for Steve and his family, he continued to love the students, faculty, and staff as he texted to say, "On what will probably be my last day on this earth I want to send you all at the seminary my deepest love, gratitude and joy. Joyfully, Steve."
A full statement from Columbia Seminary is here.
CT will update this story with additional information as it becomes available.