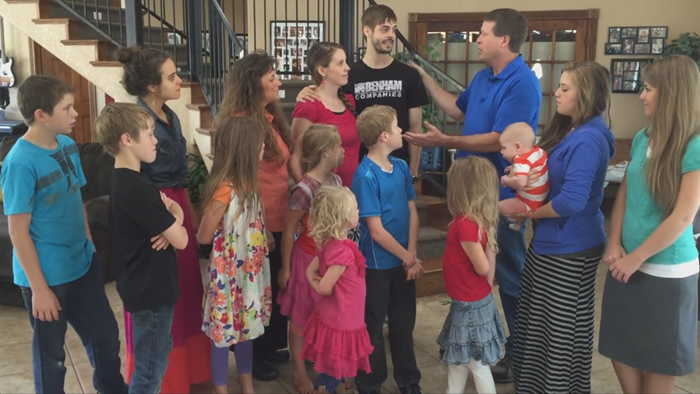 Image: Duggar Family / YouTube
Nearly two months after Josh Duggar admitted that he "forcibly fondled" several of his younger sisters, TLC has canceled19 Kids and Counting, the Duggar family's long-running television show.
TLC also announced a new partnership with sex abuse prevention group Darkness to Light and anti-sexual violence organization RAINN to "raise awareness and educate parents and families about the issue."
"Child sexual abuse is not an isolated issue; it affects many children and families around the world," the network said in a statement. "TLC has been especially concerned for the victims in this situation, including the Duggar family, and it is our hope that this effort will help those in need learn where to turn for information and help.
The network also plans to create a documentary about abuse.
In a statement posted on their website, Jim Bob and Michelle Duggar thanked the film crew who'd worked on the show, which first aired in 2008. ...
1