State Split: Nevada Allows, Colorado Denies Christian School Vouchers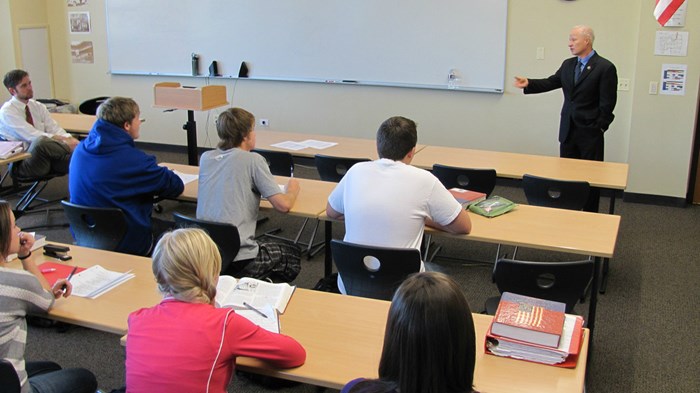 Image: http://www.politicalresearch.org/#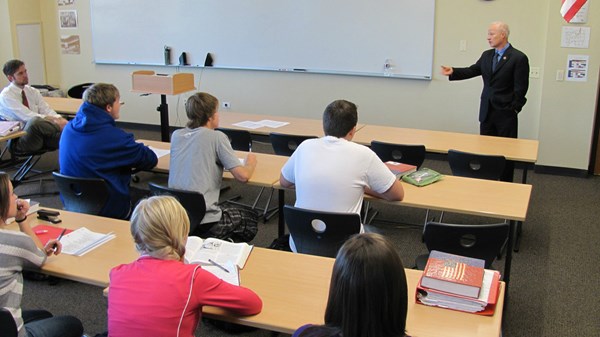 State Split: Nevada Allows, Colorado Denies Christian School ...
School voucher programs, in which parents use public funds to educate their children at private schools, are on a roller coaster this summer.
A new law in Nevada allows parents to use 90 percent of what the state designates for their child's education, about $5,000, in whatever way they choose. From online courses to religious schools to private tutors, Nevada is offering "the nation's most systemic K–12 funding reform," according to The Wall Street Journal.
A few weeks later, the Colorado Supreme Court ruled that vouchers were unconstitutional because taxpayer funds were being used to pay tuition at religious schools.
The court majority, referring to an amendment of the state constitution, said, "This stark constitutional provision makes one thing clear: A school district may not aid religious schools. Yet aiding religious schools is exactly what the [voucher program] does."
In 2011, Douglas County, the state's third largest school district and a well-known battleground over school reform, set in motion a program in which low-income students received vouchers (valued at more than $4,000), allowing them to attend approved private schools.
Sixteen of the 23 approved schools were religious. An estimated 93 percent of the students who qualified for a Choice Scholarship Program voucher enrolled at one of the approved religious schools.
Two years ago, a lower court found the voucher program was legal, and, in 2013, the appeals court agreed.
Colorado Supreme Court Justice Allison Eid disagreed with the denial. She reasoned that the court's majority erred by:
● ignoring that Douglas County designed the voucher program to benefit the student, not the school;
● overlooking possible "anti-Catholic bigotry" as an underlying motive when the state constitutional amendment was written, making the relevant section "unenforceable"; and
● misjudging the "true private choice" exercised by individual students in selecting to attend religious schools.
The debate over state funding for religious schools dates back at least to the 19th century.
In 1875, Republican congressman James Blaine proposed an amendment to the US Constitution against state support for sectarian schools, but it failed to receive the needed two-thirds majority to pass the Senate. That triggered amendments to state constitutions.
Many states, including Colorado and Nevada, approved so-called Blaine Amendments, which banned state support for "sectarian schools."
No Nevada court has referenced its Blaine Amendment since 1882. In fact, Nevada's legislature decided in 1999 that local governments could grant money to nonprofit organizations "created for religious, charitable or education purposes to be expended for a selected purpose."
"The Colorado Supreme Court got it wrong," stated Diana Verm, counsel for the Becket Fund for Religious Liberty advocacy group. "Nothing in our Constitution prohibits cooperation between religious groups and government programs. In fact, this kind of cooperation benefits untold numbers of Americans on many fronts. The White House itself has an office of faith-based initiatives to foster increased cooperation between religious groups and the government."
The New York Times noted that the school reform battles in Douglas County are far from over:
School officials in Douglas County, just south of Denver, signaled that the district would appeal the case directly to the United States Supreme Court, with the hopes of weakening laws here and in other states that block public money from flowing to religious schools. More than a decade ago, the federal Supreme Court ruled that the Constitution could not prohibit the use of public vouchers to pay for religious schools in Cleveland.
Past CT coverage of school vouchers and Blaine amendments includes:
● the Indiana Supreme Court upholding the broadest school voucher program in the nation;
● the snowball year: In 2011, 41 states and the District of Columbia introduced or passed school-choice legislation; and
● the blind spot in the Blaine Amendments that would strip state contracts from charitable giants like the Salvation Army or Catholic Charities.

07/09/2015