But few Americans want ministries like InterVarsity punished for sticking to convictions.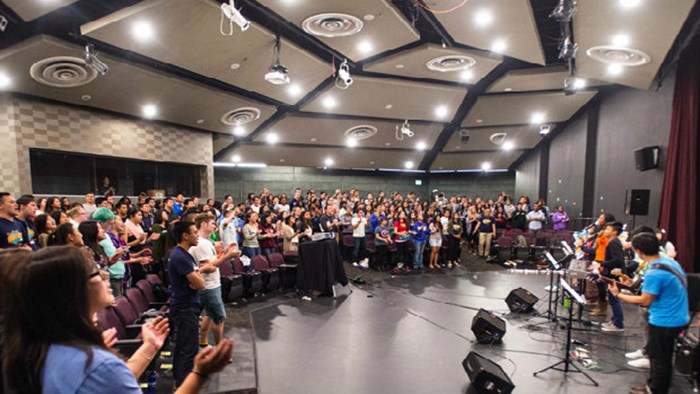 Image: InterVarsity Christian Fellowship/USA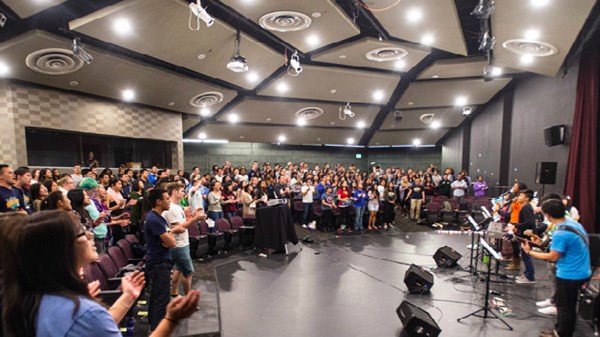 Many Evangelicals Wary of Faith Requirements for Campus Groups
For campus ministries like InterVarsity Christian Fellowship, choosing student leaders is a bit like finding a new pastor.
What those students believe—and how they behave—is an essential part of the job.
That's just how religious groups operate, says Greg Jao, vice-president and director of campus engagement for InterVarsity.
A surprising number of evangelicals disagree, at least for campus ministries at public colleges.
Just under half (44 percent) say that student groups at public universities should not be allowed to dictate what their leaders believe, according to a new study from Nashville-based LifeWay Research.
Overall, about half of Americans say likewise. But few Americans want student ministries punished for sticking by their convictions, especially about sexuality.
Researchers asked 1,000 Americans in a phone survey, "Should student religious organizations, recognized by publicly funded colleges, be allowed to require their leaders to hold specific beliefs?"
Respondents were evenly split: 48 percent said no, while 46 percent said yes.
Evangelicals (51%) were more likely to say yes than Americans with no religious preference (33%). Still, 44 percent of evangelicals said no.
LifeWay asked a similar question about student groups at private colleges. Americans were a bit more divided: 44 percent said those groups should not be allowed to have required beliefs, while 51 percent said they should.
Evangelicals felt more strongly about groups at private schools. About two-thirds (60%) said student groups at private colleges should be allowed to have required beliefs for leaders. About a third (36%) said no.
Ed Stetzer, executive director of LifeWay Research, said the findings reflect evangelical wariness ...
05/06/2015