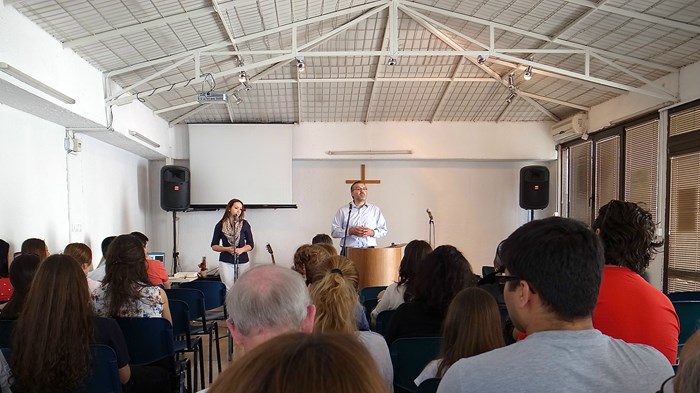 Image: George Redgrave / Flickr
Want to know if someone is an evangelical?
Ask them what they believe.
That's the conclusion of a two-year collaboration between the National Association of Evangelicals (NAE) and Nashville-based LifeWay Research to improve the contested ways researchers quantify evangelicals in surveys. Their report, released today, defines evangelical by theology rather than by self-identity or denominational affiliation.
The NAE, one of several stewards of the term, hopes that the new belief-based research definition will replace older definitions based on race or politics that lead to incomplete results. For example, the report notes that "though the African American Protestant population is overwhelmingly evangelical in theology and orientation, it is often separated out of polls seeking to identify the political preferences of evangelicals."
"Evangelicals are people of faith and should be defined by their beliefs, not by their politics or race," said NAE president Leith Anderson. ...
1