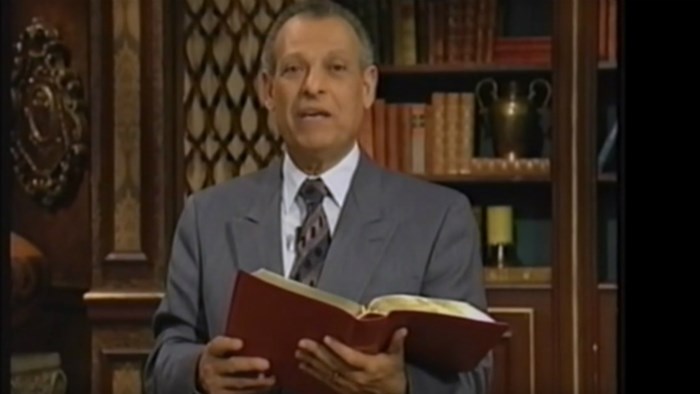 Image: YouTube screenshot
Menes Abdul Noor, who served as pastor of Kasr el-Dobara Evangelical Church in Cairo, Egypt, for over three decades, died on Monday, September 14, from Parkinson's disease. He was 85.
Under his leadership, the 8,000-plus Presbyterian congregation became the largest Protestant church in the Middle East.
Abdul Noor authored and translated over 100 books, and taught at the Haggai Institute and Evangelical Theological Seminary in Cairo for more than 25 years. He is survived by his wife, Nadia, his son Farid, and his daughter Violet. He had six grandchildren and four great grandchildren.
His memorial service Wednesday was attended by officials of the Orthodox, Catholic, and Anglican churches, as well as a representative of Al-Azhar, the foremost Muslim institution in the Sunni world. It was also broadcast live on the SAT-7 Arabic satellite television network.
Kasr el-Dobara is located in the government sector of Cairo near Tahrir Square. During the 2011 Egyptian revolution, ...
1