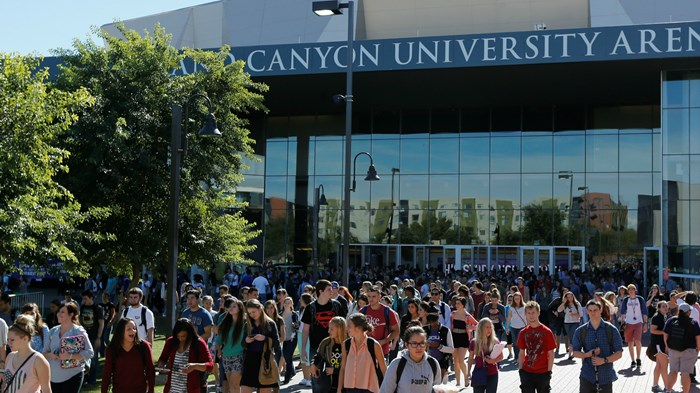 Image: Grand Canyon University
The country's best-known Christian for-profit college, Grand Canyon University (GCU), has announced that it will open an independent, non-denominational, for-profit theological seminary this fall.
The announcement came just before the Department of Education reported last month that the number of for-profit colleges fell 5 percent and enrollment dropped about 10 percent in just a year.
Those declines, from the fall of 2014 to the fall of 2015, are partially due to an improving economy, as students choose to work instead of attend school, as well as the Obama administration's regulation of for-profit education, Inside Higher Ed explained.
Trace Urdan, an analyst at Credit Suisse who focuses on the education industry, told CT that a theological seminary might make investors nervous, as theological degrees might not lead to jobs the way degrees in nursing and education do. The federal government now requires colleges to track the "gainful employment" of graduates.
But ...
1