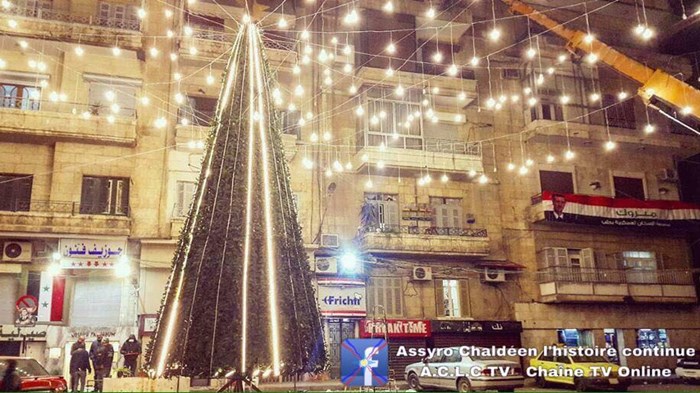 As thousands continue to evacuate Aleppo—once Syria's most populous city and home to one of the largest Christian communities in the Middle East—American support for refugees is dwindling.
American Christians are less responsive to the Syrian crisis than they were a year ago, according to a World Vision survey conducted by Ipsos Public Affairs.
Fewer "committed Christians" said they had taken action on behalf of refugees in the past two years. In 2016, 38 percent said they had been involved, down from 44 percent the year before. The number of committed Christians praying for Syrian refugees dropped by more than a third this year, down to 19 percent.
"It's disappointing to see America's heart closing to refugees. This is not the compassionate and generous nation I know we truly are," said Richard Stearns, president of World Vision, which launched a Christmas solidarity campaign called #Candle4Syria. "And it's shocking that Christians, who are held to a higher standard by our Lord, are praying even less for refugees."
Americans have become slightly more willing to share news about refugees on social media (14%) and to donate to aid groups (11%) than last year, World Vision reported.
An estimated 25,000 Syrians have fled eastern Aleppo since a ceasefire between government and rebel groups began last week. The evacuations are expected to conclude as early as yesterday.
The Economistparses how the Christian population in Aleppo—"the location of some venerable Christian churches, going back to the faith's earliest years"—now finds itself in a precarious position amid the violence. Most churches still functioning in the city are in the western, government-controlled side. On Wednesday, a bomb exploded at a Christmas tree lighting in western Aleppo, where Christian leaders and government officials were reportedly gathered.
Syria's population has scattered as a result of a civil war that began in 2011; 6.1 million Syrians remain displaced within their country, and 4.8 million have left as refugees. Half of those are children. Over the past year, the United States accepted more than 10,000 refugees from Syria.
Still, white Christians are less likely than Americans overall to see the refugee crisis as a moral issue. According to a Pew Research Center survey conducted before the election, about two-thirds of white evangelicals (67%) and mainline Protestants (65%) believe that America does not have a moral responsibility to accept Syrian refugees. Overall, 40 percent of American voters do believe the US has a moral responsibility. (Pew provided exclusive breakouts to CT; the survey did not contain enough data to separate out black Protestants.)
A survey released in January from LifeWay Research indicated that, despite broad support for the idea of helping refugees, many American churches had concerns:
About half of Baptist (56%) and Pentecostal (50%) pastors say there's a sense of fear in their church about refugees coming to the United States. So do a third of Lutheran pastors (33%) and about 3 in 10 Presbyterian pastors (29%).

White pastors (46%) are most likely to say their congregations are fearful of refugees than pastors of other ethnicities (33%). They are also more likely to have discussed the Syrian refugee crisis from the pulpit (37%) than other pastors.
This year, CT reported from neighboring Lebanon on the influx of Syrian refugees, as well as from Iraq and Greece, in order to learn from Christians working on the frontlines of the refugee crisis. Listen to the CT Podcast episode discussing Syrian Christians coming to the United States.