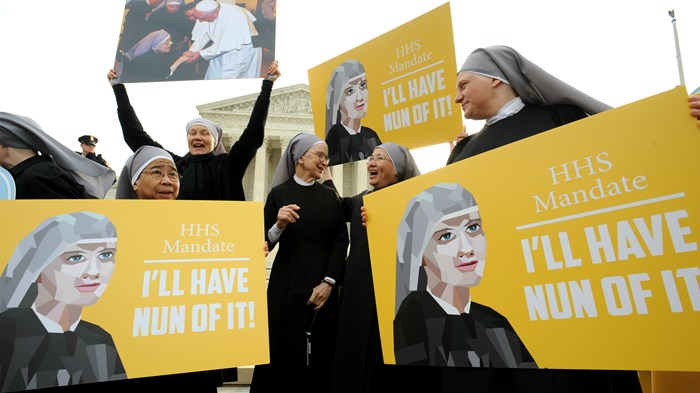 Image: Becket Fund
Update (May 16): The Supreme Court announced today that it would not rule on a case involving Little Sisters of the Poor, the group of Catholic nuns leading the challenge against contraception requirements for religious nonprofits. Instead, justices unanimously decided to send their case back to the lower courts.
For now, the Supreme Court's decision is good news for the Little Sisters, who still won't face fines for not including birth control in their healthcare coverage.
"The Court finds the foregoing approach more suitable than addressing the significantly clarified views of the parties in the first instance," stated the opinion. "Although there may still be areas of disagreement between the parties on issues of implementation, the importance of those areas of potential concern is uncertain, as is the necessity of this Court's involvement at this point to resolve them."
The court expressed "no view on the merits of the cases" and pointed ...
1