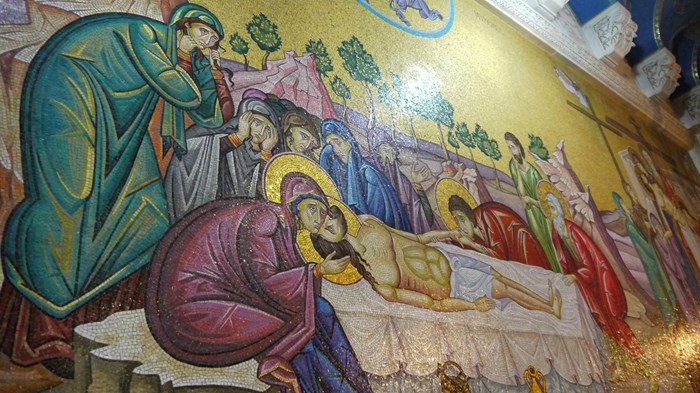 Beneath layers of ancient marble, renovators at the Church of the Holy Sepulchre in Jerusalem say they have found what may be the limestone bench where the body of Jesus was laid after his crucifixion.
For the first time in half a millennium, church officials have allowed access to a tomb even more famous than that of "King Tut," the Egyptian pharaoh Tutankhamun.
However, they can't say for sure that it is the right tomb.
The official purpose of the historic project is to rebuild the Edicule, the shrine in the middle of the church rotunda which encloses the tomb. Built in the early 19th century over previous constructions, the shrine was in danger of collapse and barely held together by iron girders added decades later.
Beginning October 26 and working nonstop for 60 hours, a team from the National Technical University of Athens removed marble coverings and layers of fill and debris, before finally reaching the revered limestone level at the base of the tomb. They also discovered, ...
1