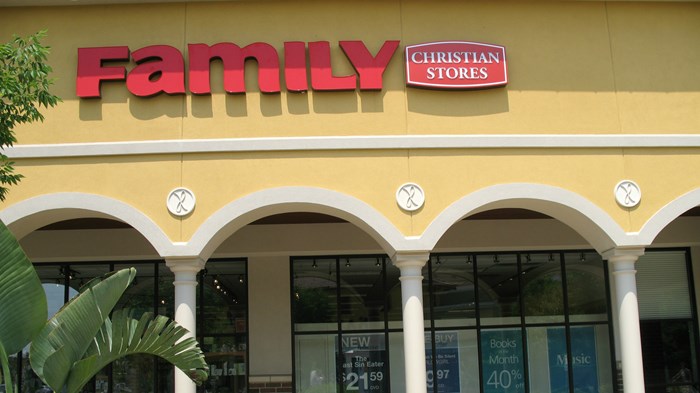 More than two years ago, suppliers forgave Family Christian Stores $127 million in debt so that it could remain open. Today, the chain—which bills itself as "the world's largest retailer of Christian-themed merchandise"—announced it is closing all of its stores after 85 years in business.
Family Christian, which employed more than 3,000 people in more than 240 stores across 36 states, blamed "changing consumer behavior and declining sales."
"We had two very difficult years post-bankruptcy," stated president Chuck Bengochea. "Despite improvements in product assortment and the store experience, sales continued to decline. In addition, we were not able to get the pricing and terms we needed from our vendors to successfully compete in the market.
"We have prayerfully looked at all possible options, trusting God's plan for our organization," he stated, "and the difficult decision to liquidate is our only recourse." ...
1