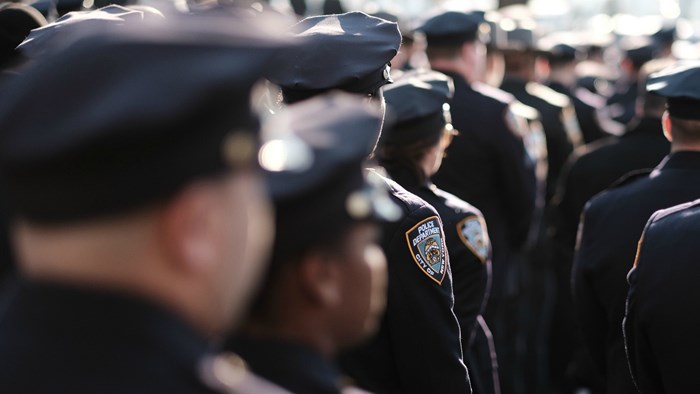 In the wake of high-profile police shootings over the past several years, American Christians have joined movements to pray, march, and advocate for justice. Yet whether they find themselves supporting Black Lives Matter, Blue Lives Matter, or somewhere in between depends more on their race than their particular Christian tradition.
A recent poll found that most white evangelicals, white mainline Protestants, and white Catholics agree that America's police officers are doing their jobs well. Compared to non-white Christians—black Protestants and Hispanic Catholics—they put more confidence in law enforcement and hold more positive views of police.
These findings come from detailed data provided to CT from the Pew Research Center's Behind the Badge report, released last month.
"These data suggest that race is more strongly associated than religion in how people view the police," said Rich Morin, one of the report's lead writers. "This is not particularly ...
1