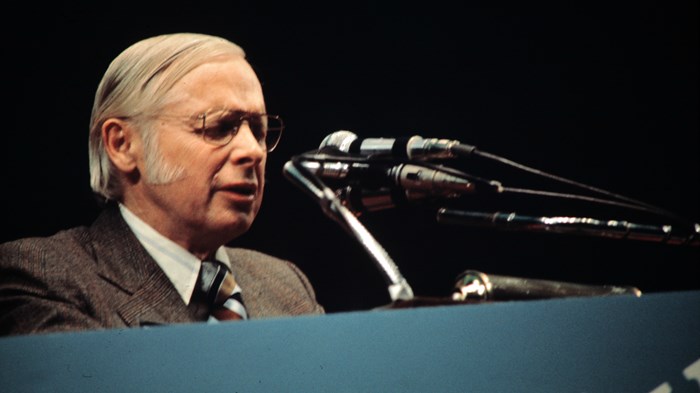 Image: InterVarsity Christian Fellowship USA
H. Wilbert Norton, whose lifelong leadership brought a missions focus to Christian higher education, died last Monday, less than a week after celebrating his 102nd birthday.
Norton served at more than a half-dozen Christian schools prior to his retirement in 2003, expanded theological education in Africa as an Evangelical Free Church missionary, and helped organize InterVarsity Christian Fellowship's earliest student mission conference.
"Norton's widespread impact as a church and denominational leader, educator, and missionary has left an amazing legacy," said Trinity International University president David S. Dockery, who gave the sermon at his funeral Saturday. "We offer thanks to God for [his] life and influence."
Norton launched missions programs at: Trinity Evangelical Divinity School, where he also served as president; Wheaton College Graduate School, where he also served as dean; and Reformed Theological Seminary, where he taught in Jackson, Mississippi, ...
1