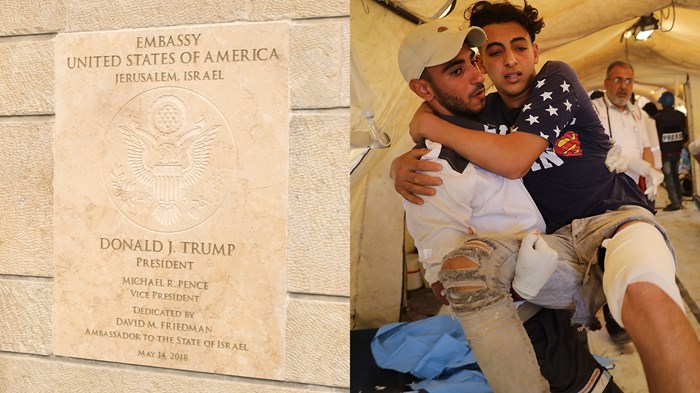 Image: Lior Mizrahi / Spencer Platt / Getty Images
Hanna Maher's wife is nine months pregnant, due any day now, with only four hours of daily electricity. Her two older boys scurry about in the dark, kept ignorant by parents about the dead at the border.
But it is hard to be ignorant in Gaza.
A Norwegian charity estimates 56 percent of children in the Palestinian territory suffer from traumatic nightmares. Suicide, rarely seen culturally, is a growing concern. Maher, an Egyptian-born Baptist pastor, says some at the border see death as the best option.
Two million people are squeezed into a coastal strip roughly the size of Philadelphia. Exit is severely restricted on one side by Israel. The waiting list into Egypt is 40,000 names long.
Unemployment is over 40 percent. Clean drinking water is hard to come by. And on May 14, as tens of thousands massed near a chain link fence demonstrating for their "Right to Return," Israeli snipers picked off dozens.
"Monday was a hard day. But at least it is quiet now," Maher ...
1