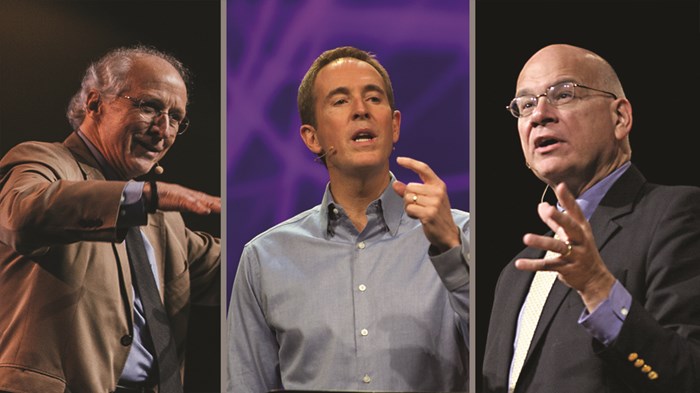 Even as many churches push for innovation, nothing can replace the power of a well-preached, gospel-centered message. Gallup has found that effective sermons still remain the biggest factor drawing Americans to church each Sunday.
This week, Baylor University's Truett Theological Seminary released its 2018 ranking of the ministers who set the standard for contemporary sermons. It lists a cross-denominational mix of evangelical heavyweights ranging from Reformed leaders such as John Piper and Tim Keller, to classic preachers such as Chuck Swindoll and the late Haddon Robinson, to fresher voices such as Andy Stanley and Ralph Douglas West.
The 12 picks represent "the most effective preachers in the English-speaking world" (though all are based in the US), according to Truett's survey of almost 180 sermon experts belonging to the Evangelical Homiletics Society and the Academy of Homiletics.
The top preachers, in alphabetical order, are:
• Alistair Begg, senior pastor ...
1