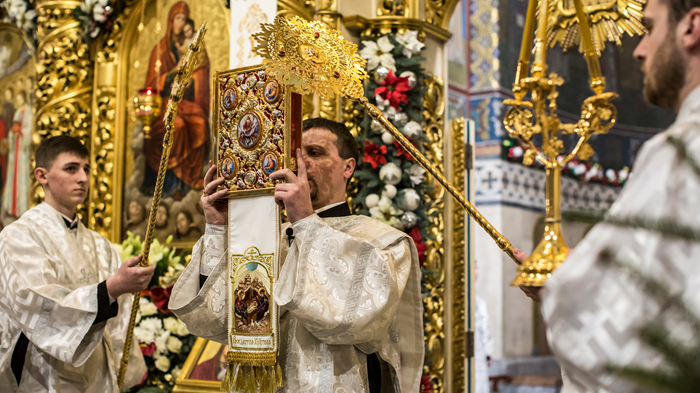 Image: Brendan Hoffman / Getty Images
The Orthodox Church of Ukraine has been born again.
On January 6, it received the tomos of autocephaly—the documentation of its independence among Eastern church bodies—from one Orthodox heavyweight, the Patriarch of Constantinople, despite the vociferous opposition of another heavyweight, the Patriarch of Moscow.
To understand the significance of the biggest Christian schism since the Protestant Reformation, unfolding since last fall and formalized this weekend as Eastern churches celebrated Christmas Eve, a brief history is in order.
Founded in Kiev in 988 A.D., Vladimir the Great accepted Christianity on behalf of the Rus peoples, who would eventually constitute the nations of Russia, Belorussia, and Ukraine.
Tradition holds that the formerly pagan Vladimir wished to give a religion to his realm, and queried representatives of Judaism, Islam, and the different rites of Christianity.
Astounded by the majesty of the Byzantine mass, Vladimir chose Constantinople. In 1054, the Great ...
1