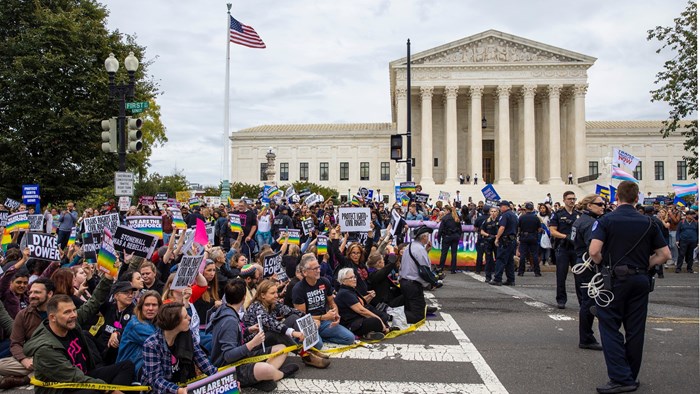 Image: Tasos Katopodis / Getty Images
Update (June 15): The Supreme Court ruled that the federal law barring employment discrimination on the basis of sex also applies to sexuality and gender identity.
"An employer who fires an individual merely for being gay or transgender violates Title VII," the court stated in a 6–3 decision authored by Justice Neil Gorsuch.
Gorsuch called out religious liberty concerns, including exceptions allowed under the Hosanna-Tabor decision and the Religious Freedom Restoration Act (RFRA).
"We are also deeply concerned with preserving the promise of the free exercise of religion enshrined in our Constitution; that guarantee lies at the heart of our pluralistic society. But worries about how Title VII may intersect with religious liberty are nothing new; they even predate the statute's passage," he wrote.
The decision said RFRA protections for religious employers could supercede Title VII anti-discrimination policies in certain cases.
"While other employers in ...
1