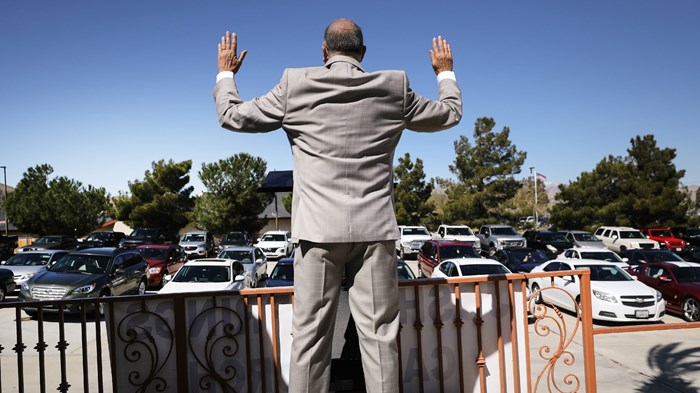 Image: Mario Tama / Getty Images
This week, the Justice Department took the rare step of weighing in on the side of a Mississippi Christian church where local officials had tried to stop Holy Week services being broadcast to congregants sitting in their cars in the parking lot.
As the coronavirus pandemic spread, leaders at Temple Baptist Church in Greenville began holding drive-in services for their congregation on a short-wave radio frequency from inside an empty church save for the preacher.
Arthur Scott, the 82-year-old pastor, said Tuesday that it was a good compromise for his group, a "wonderful way to preach the gospel and still it's like they are there, but you can't go out and see them, but you know they're there."
The federal involvement adds to the rising tension over reconciling religious freedom with public health restrictions designed to fight the pandemic, disputes that are playing out along the same partisan lines that mark the nation's overall divide.
Greenville city leaders ...
1